Health & Fitness
Your Ultimate Guide To CrossFit
Are you looking to explore CrossFit and want to know all the ins and outs? CrossFit is a form of high-intensity interval training that is made up of functional movements that build stamina, strength, and speed. In this ulitmate guide, we explore what CrossFit is, how to get started, its benefits, what workouts might look like and more!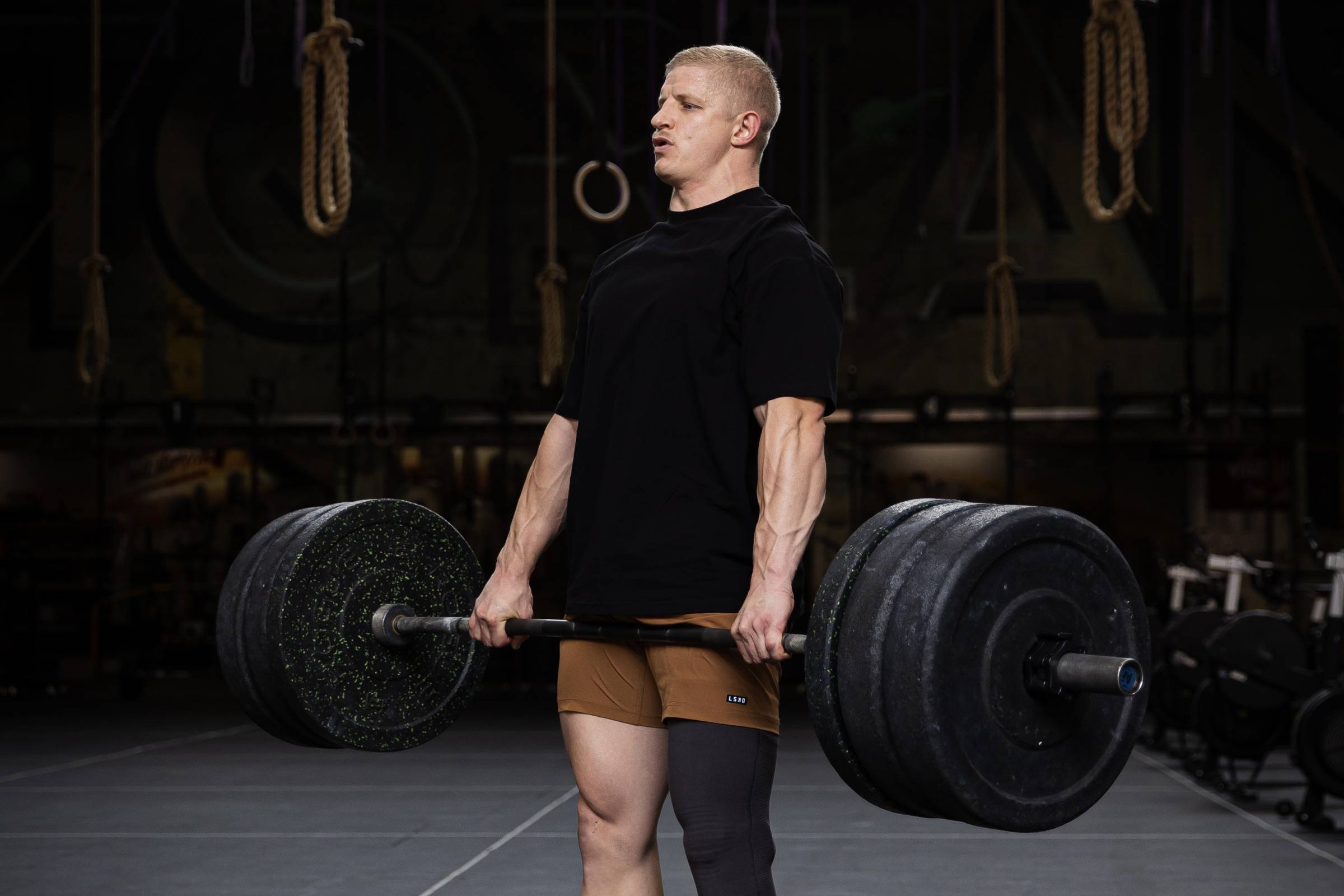 Founded in 2001, CrossFit is a form of high-intensity interval training that is made up of functional movements that build stamina, strength, and speed. It emphasises cross-training functional movements from sports including gymnastics, powerlifting, and rowing. Each CrossFit workout differs, with the aim of strengthening a different part of the body, and ultimately building a body that's capable of almost anything – hence, why they call them the fittest people on earth!
As per the definition from the official CrossFit website…
"CrossFit is the principal strength and conditioning program for many police academies and tactical operations teams, military special operations units, champion martial artists, and hundreds of other elite and professional athletes worldwide.
Our program delivers a fitness that is, by design, broad, general, and inclusive. Our specialty is not specializing.
Combat, survival, many sports, and life reward this kind of fitness and, on average, punish the specialist.
CrossFit contends that a person is as fit as they are proficient in each of ten general physical skills: cardiovascular/respiratory endurance, stamina, strength, flexibility, power, speed, agility, balance, coordination, and accuracy."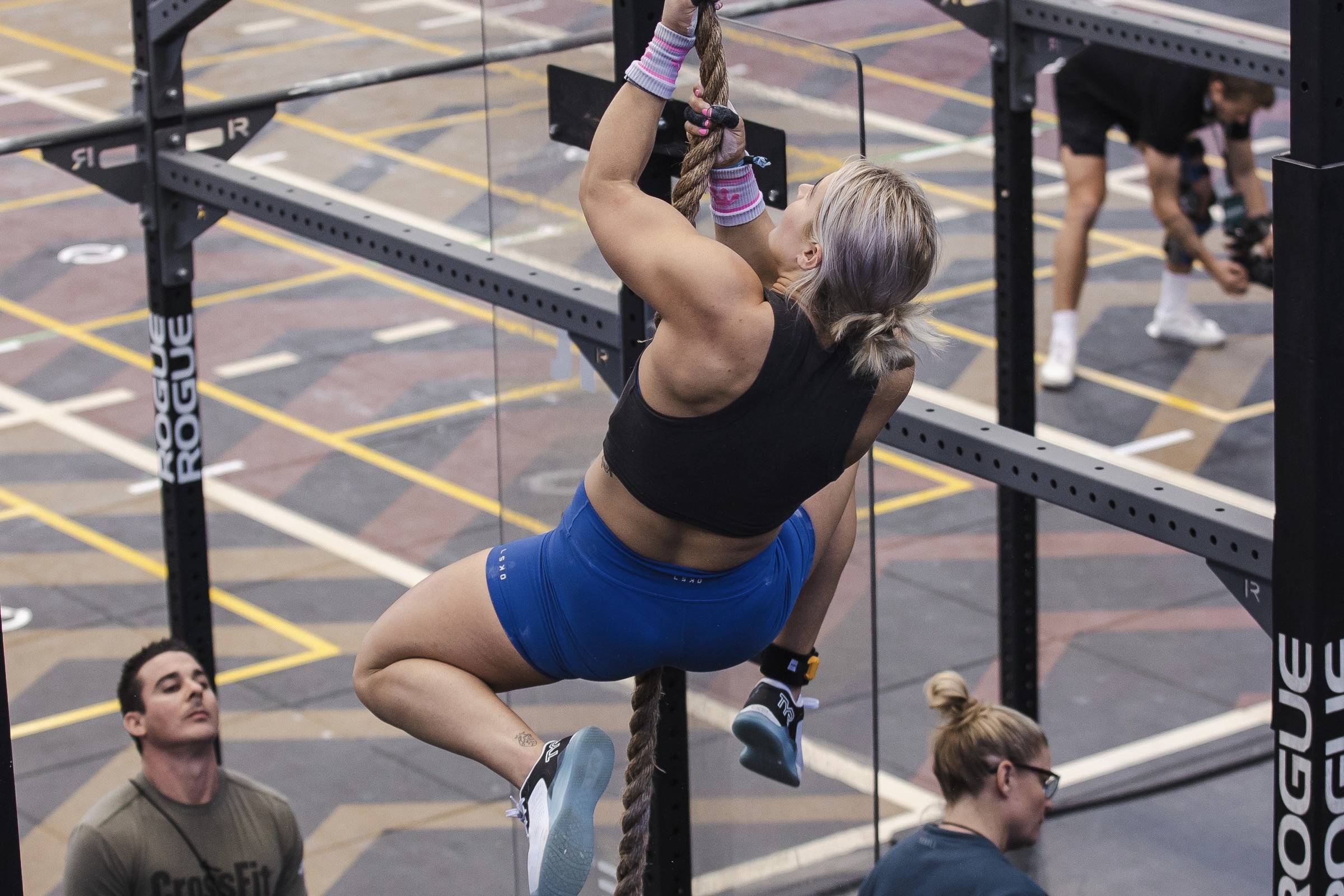 THE BENEFITS OF CROSSFIT:
CrossFit is designed to improve your overall fitness; that's why they call them the fittest people on earth. CrossFit workouts can help improve your strength, endurance, and agility, and are constantly changed to challenge you to be 1% better every day.
CrossFit workouts are also time-efficient, making it a perfect form of exercise for those strapped for time. Typically, a CrossFit workout goes for 1 hour and is split into 4 parts; workout explanation/warm up (5 – 10 mins), strength and skill (15 minutes), WOD (20-30 minutes), and cool down (5 minutes).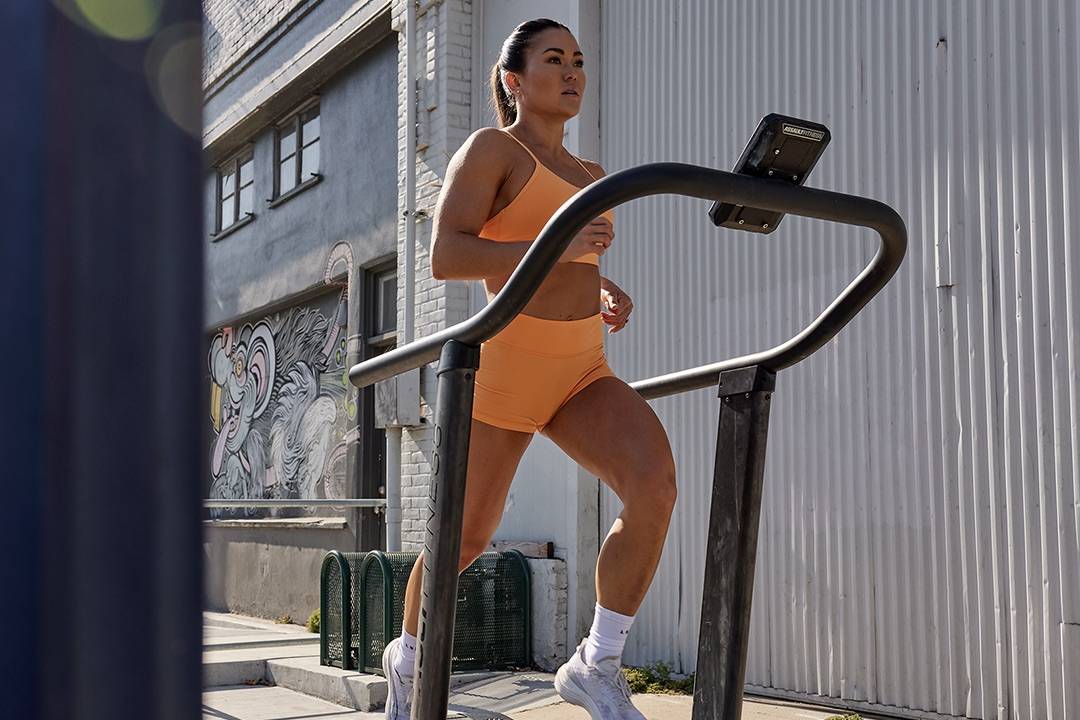 GETTING STARTED WITH CROSSFIT: DO I NEED TO BE FIT?
If you're a newbie to CrossFit, the best way to get started is to find your local CrossFit gym (heads up… these are also known as 'boxes'). Find a box that has experienced coaches and of course an epic vibe! The average cost of a CrossFit membership in Australia per week is estimated at $50 - $60. However, costs vary depending on the CrossFit Box you choose.
Once you have found your box, we recommend getting up to speed with some of the CrossFit terminology. For example, WOD stands for workout of the day, EMOM stands for every minute on the minute, and AMRAP stands for as many reps as possible.
Anyone can start CrossFit, no matter their fitness levels. According to CrossFit, programs are "designed for universal scalability, making it the perfect application for any committed individual regardless of experience." Each particular workout prescribed is the same for absolutely everyone and is often written as 'Rx'd'. You and you coach can then choose to scale it to your ability.
For example, if the prescribed weight for overhead squats is 80lb and you can only do 55lb, then this will be your starting point. As you get fitter and stronger, you can work your way up to do the workout as prescribed. 
As a beginner, you may be more susceptible to injury, so take things slow and don't push it. With weeks of persistence and hard work, you will start to see improvements in your fitness and strength. We recommend using the SMART framework to set your goals, stay motivated, focused, and achieve success.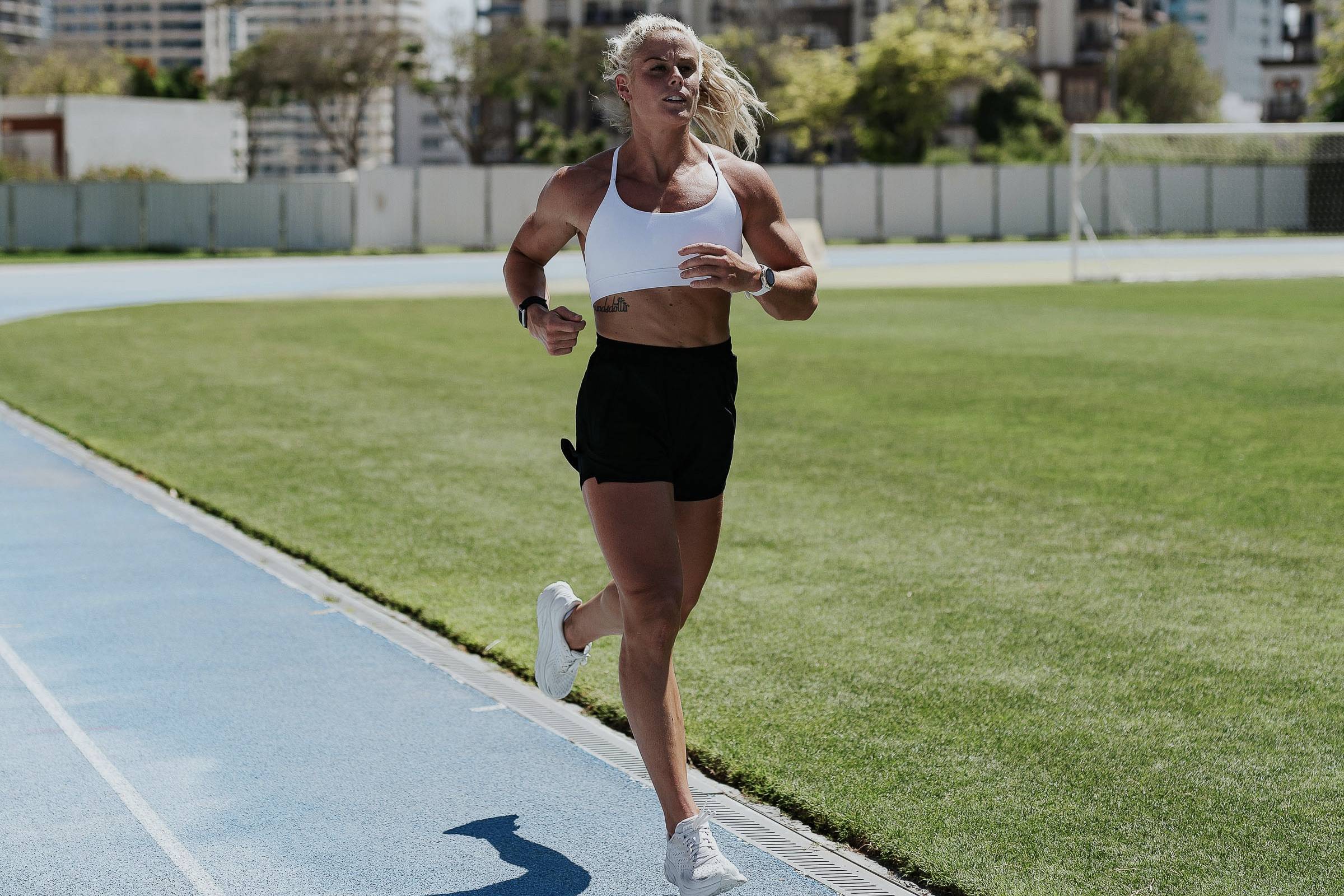 WHAT DOES A CROSSFIT WORKOUT LOOK LIKE?
CrossFit workouts are different every day and typically go for 1 hour. You will be challenged to perform new movements that vary from gymnastics, Olympic lifting and running. All exercises are scalable, therefore no matter your fitness or strength level, workouts can be scaled down to your ability.
Before a CrossFit workout, a warmup is essential and isn't optional… and no we don't mean warming up with your morning coffee. Prior to a workout, coaches usually provide an explanation, followed by a 5 – 10 minute warm up to get your blood pumping and your body ready to take on any movement they throw your way.
LSKD CrossFit Athlete Khan Porter took us through a 45 minute CrossFit workout at the LSKD HQ, and it's safe to say we were all wrecked!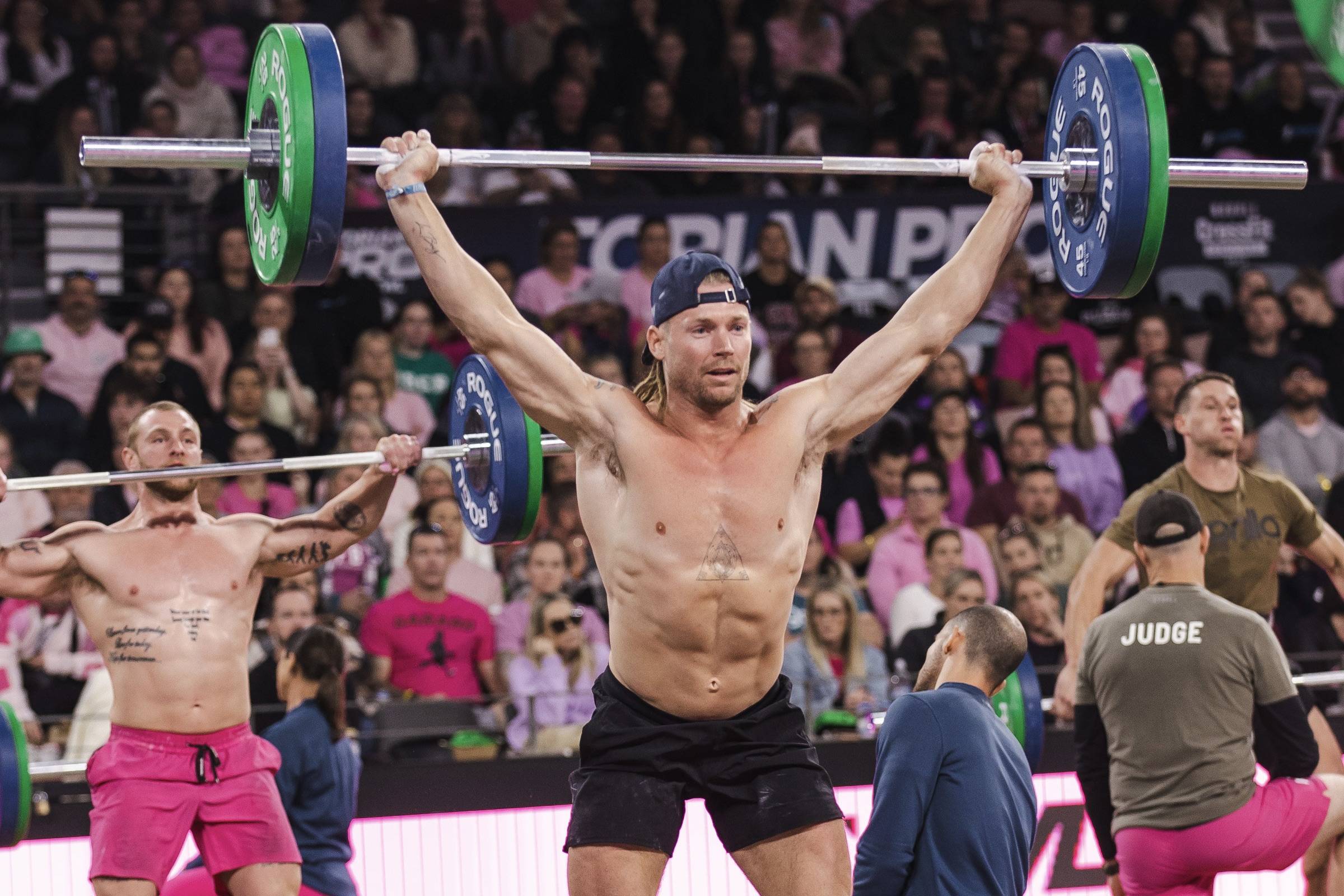 WHAT SHOULD I WEAR TO A CROSSFIT WORKOUT?
There is no particular dress code for CrossFit, but due to its high-intensity workout nature, you will want to wear breathable and unrestrictive clothing that allows you to move like you. As for footwear, you don't necessarily need a CrossFit specific shoe, however a shoe with a flatter and firmer sole is best to give you better stability when performing lifts.
Shop LSKD Women's Training & Men's Training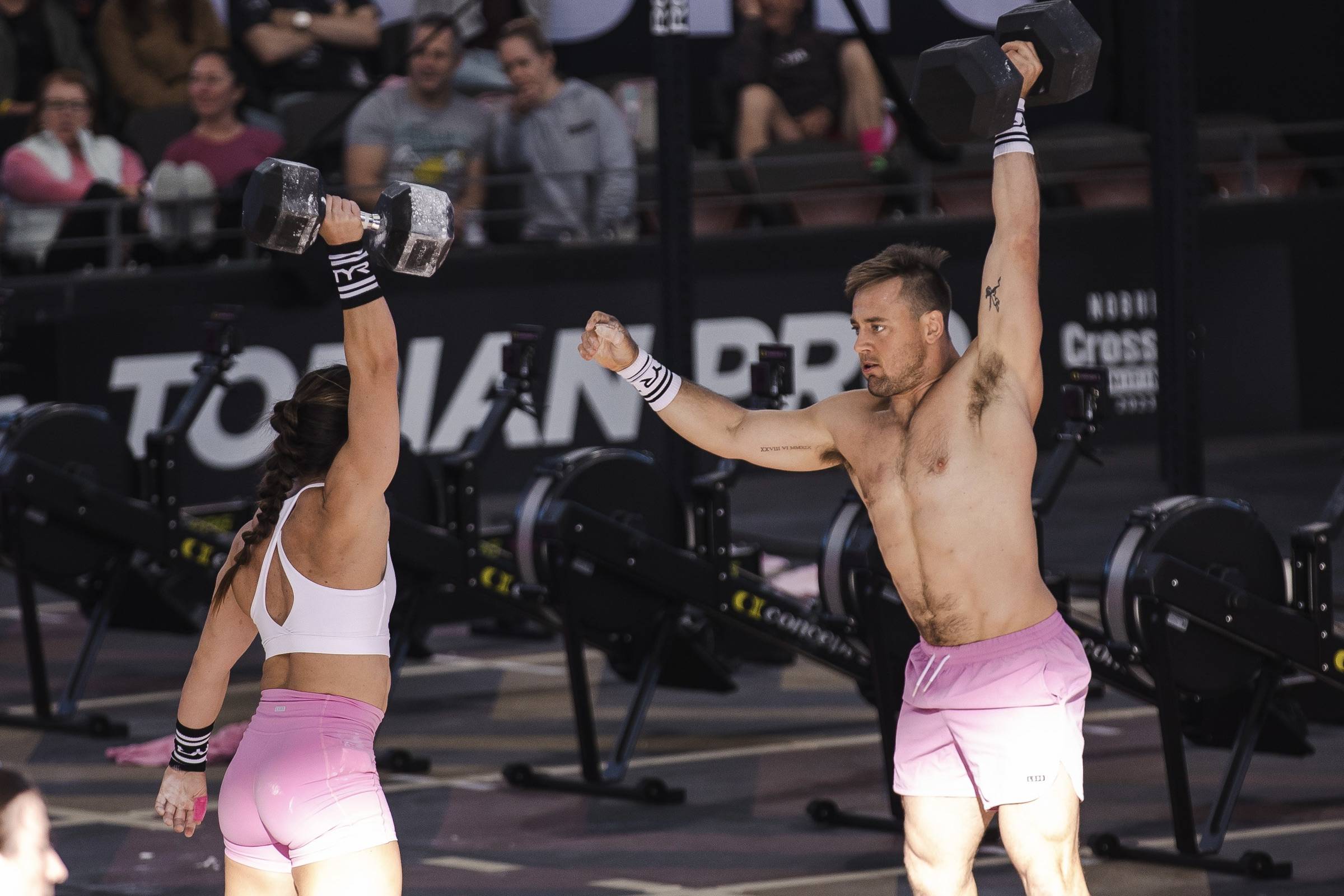 The CrossFit Games is an annual event where individuals from all over the world come together to compete for the title of the "Fittest on Earth". Created in 2007, the first Games was approximately 70 athletes who came together for a grassroots throw down and a barbecue at Director of the CrossFit Games Dave Castro's family ranch in Aromas, California. Since then, the Games has continually evolved with new tests to take athletes outside their comfort zones, becoming world-renowned as the definitive test of fitness.
To qualify for the CrossFit Games, you must start at the worldwide Open that is held over a three week period. Individuals over the age of 14 are given a three week period where they must complete, record, and submit scores for one event per week. If you are competing as an individual and place within the top 10% of your continent in your division (age group/ gender), you then advance to the Quarterfinals. If you place within the top 60, you then progress to the Semifinals, and if you place within the top 40, you then advance to the CrossFit Games.
During the CrossFit Games, a scoring table is used to calculate each athletes performance in each event. The highest score you can achieve per event is 100 points. The athlete with the most points at the end of the competition is then crowned the Fittest on Earth. The official leaderboards will be available on the CrossFit Games website where you can stay up to date throughout the competition.
"For athletes, the CrossFit Games is the culmination of years of hard work, leading up to one nerve-wracking moment in time. In the back, before walking out to compete, the tension is palpable, and athletes are nervous about how the workout will go, whether it will be gruelling, or whether they will perform well. However, they are also excited to be amongst the fittest people in the world, doing what they love and hope that everything comes together the way they envisioned."  – LSKD Athlete James Newbury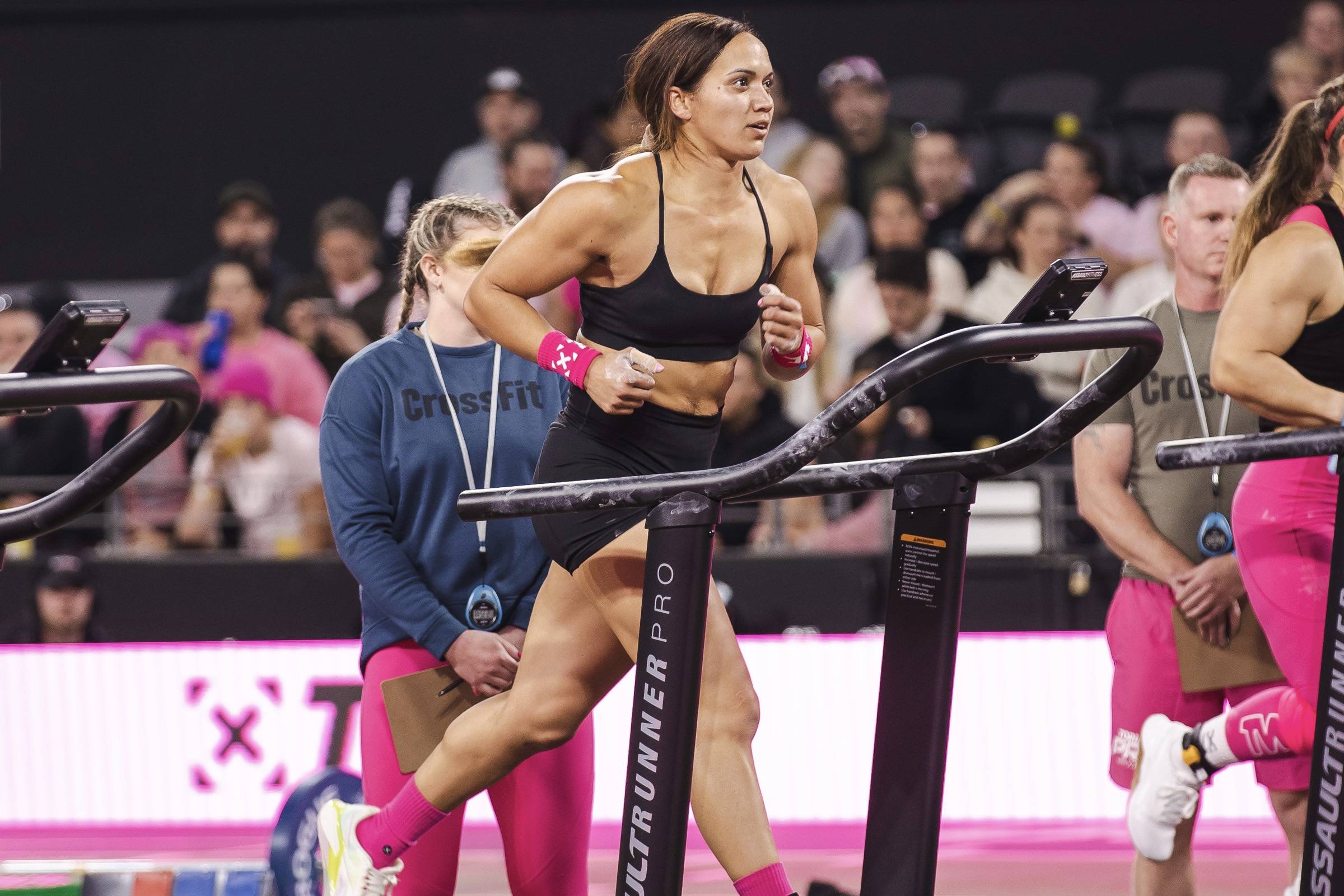 CrossFit is challenging yet rewarding fitness activity with an incredible community that can help you reach your ultimate fitness goals. If it's your first time giving CrossFit a go, then we hope this guide can help you get started. Now get out there and be 1% better every day!
Got more questions? Check out our CrossFit FAQ'S.
---