Health & Fitness
Everything You Need To Know For CrossFit Workouts
First time heading into the box for a workout? Here's everything you need to know!
HOW LONG DO WORKOUTS LAST?
Typically, a CrossFit workout goes for 1 hour and is split into 4 parts; workout explanation/warm up (5 – 10 mins), strength and skill (15 minutes), WOD (20-30 minutes), and cool down (5 minutes).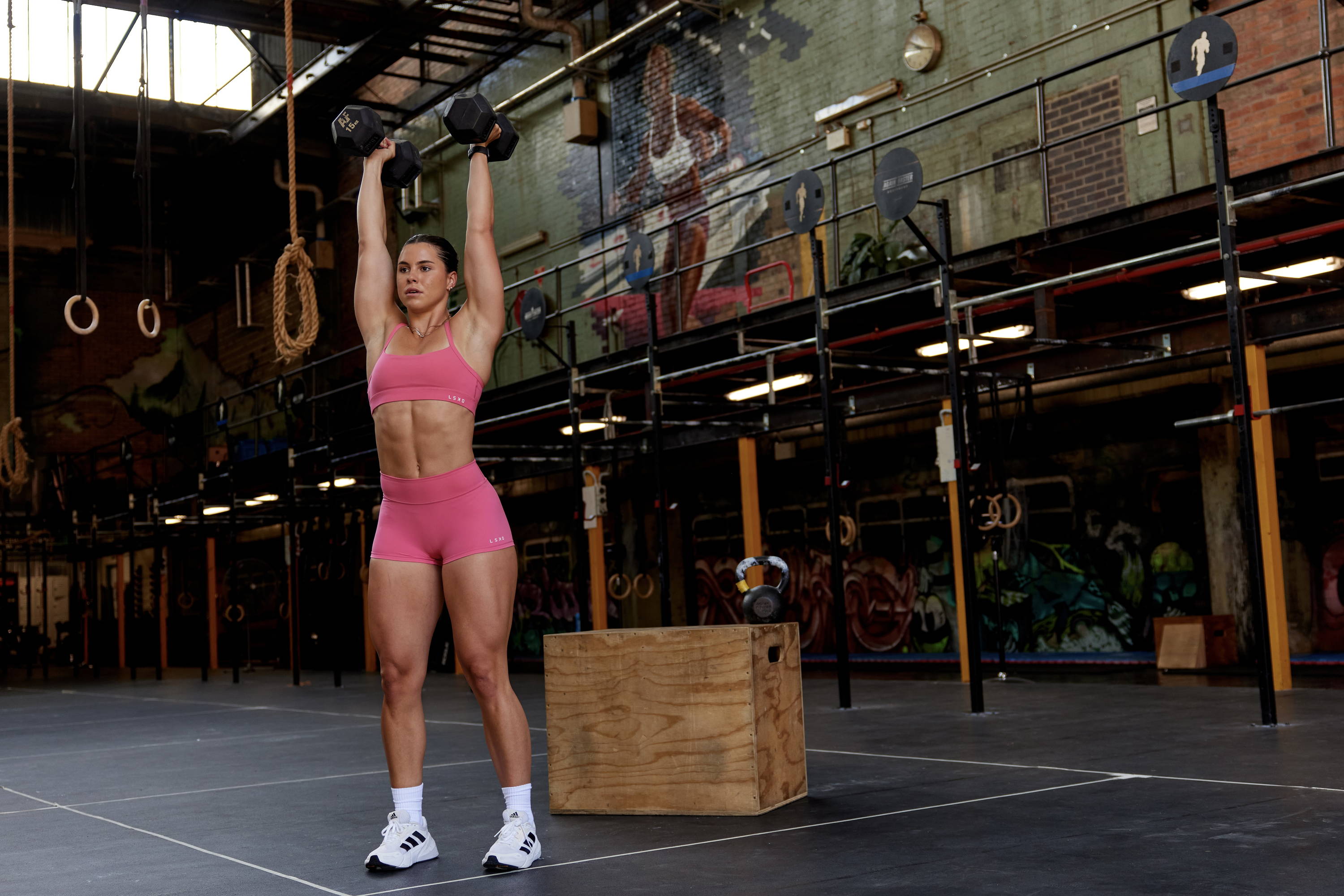 YOU DON'T NEED TO BE IN SHAPE
CrossFit is scalable, therefore no matter your fitness or strength level, workouts can be scaled down to your ability. As a beginner, you may also be more susceptible to injury, so take things slow and don't push it.
Warming up isn't optional before a CrossFit workout… and no we don't mean warming up with your morning coffee. Prior to a workout, coaches usually provide an explanation, followed by a 5 – 10 minute warm up to get your blood pumping and your body ready to take on any movement they throw your way.
CROSSFIT HAS IT'S OWN LANGUAGE
CrossFit has its own language and here is a few terms you should know before your workout.
BOX – The term used for a CrossFit gym
WOD – Workout of the day
AMRAP - As many reps as possible
EMOM – Every minute on the minute
T2B – Toes to bar
S2OH – Shoulder to over head
RFT – Rounds for time
RX – The term Rx means that you are accomplishing a workout "as prescribed". You can scale down from this.
KNOW YOUR FOUNDATIONAL MOVEMENTS
Before heading to your first CrossFit workout, make sure you know your foundational movements. These include, air squats, front squats, overhead squats, shoulder press, push press, deadlift, and pull up. Visit CrossFit.com for exercise demos.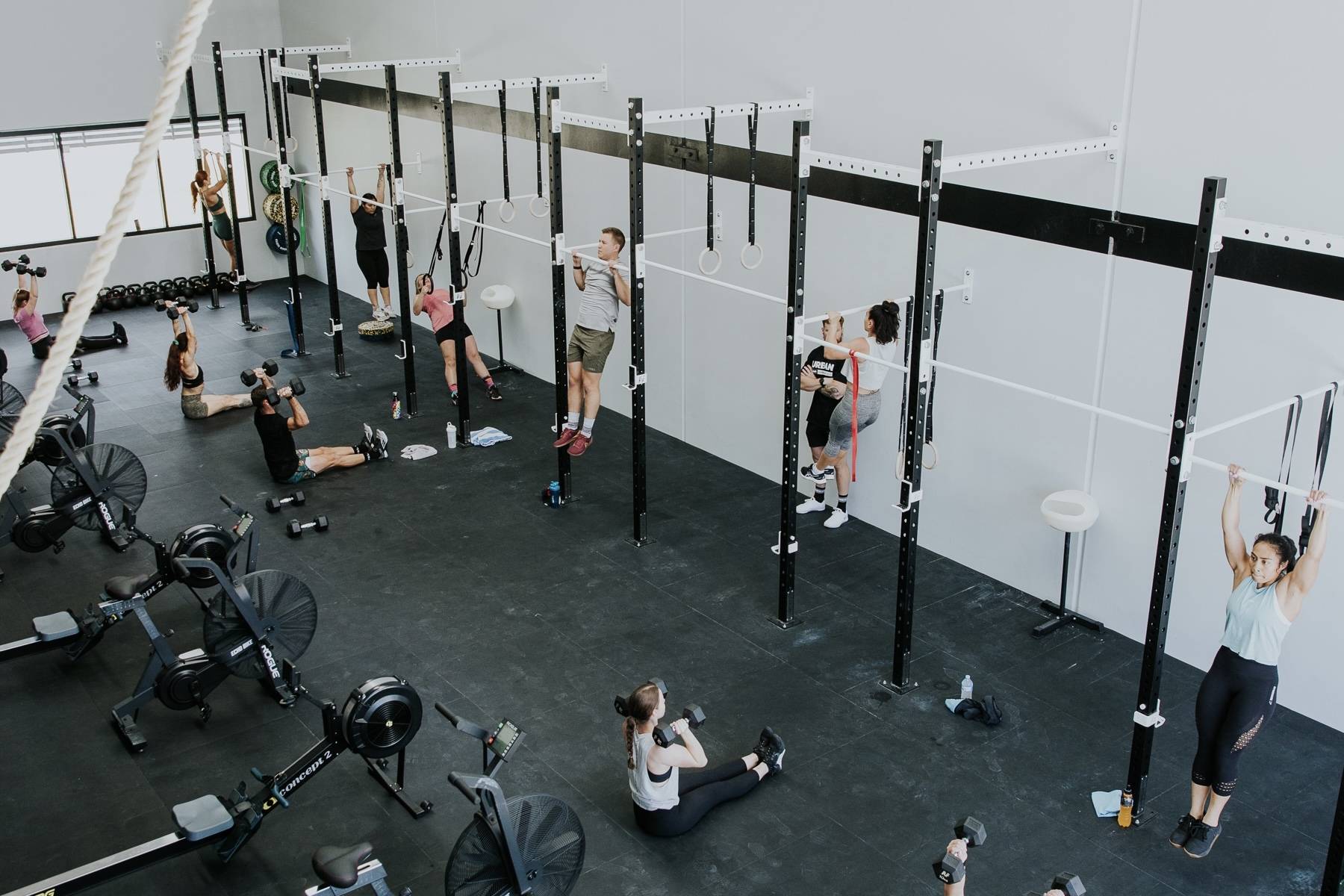 CrossFit workouts are different every day. You will be challenged to perform new movements that vary from gymnastics, Olympic lifting and running. It's safe to say CrossFit isn't boring!
CHALK WILL BE YOUR BEST FRIEND
Things are going to get really sweaty, and your hands will be gripping a lot of equipment such as barbells, dumbbells, and pull-up rigs. We recommend using chalk to minimise the slip and friction on your hands during the workout.
EXPECT IT TO BE CHALLENGING
The first few weeks of CrossFit will be a new experience for you and your body, so don't expect it to be easy. Workouts will be challenging, and your body is likely to experience DOMS (delayed onset muscle syndrome). Whilst this isn't a nice feeling, it means you've put your body to work, and your hard work is paying off. As you progress each week, your body will start to become more familiar with this style of activity and your DOMS will become less intense.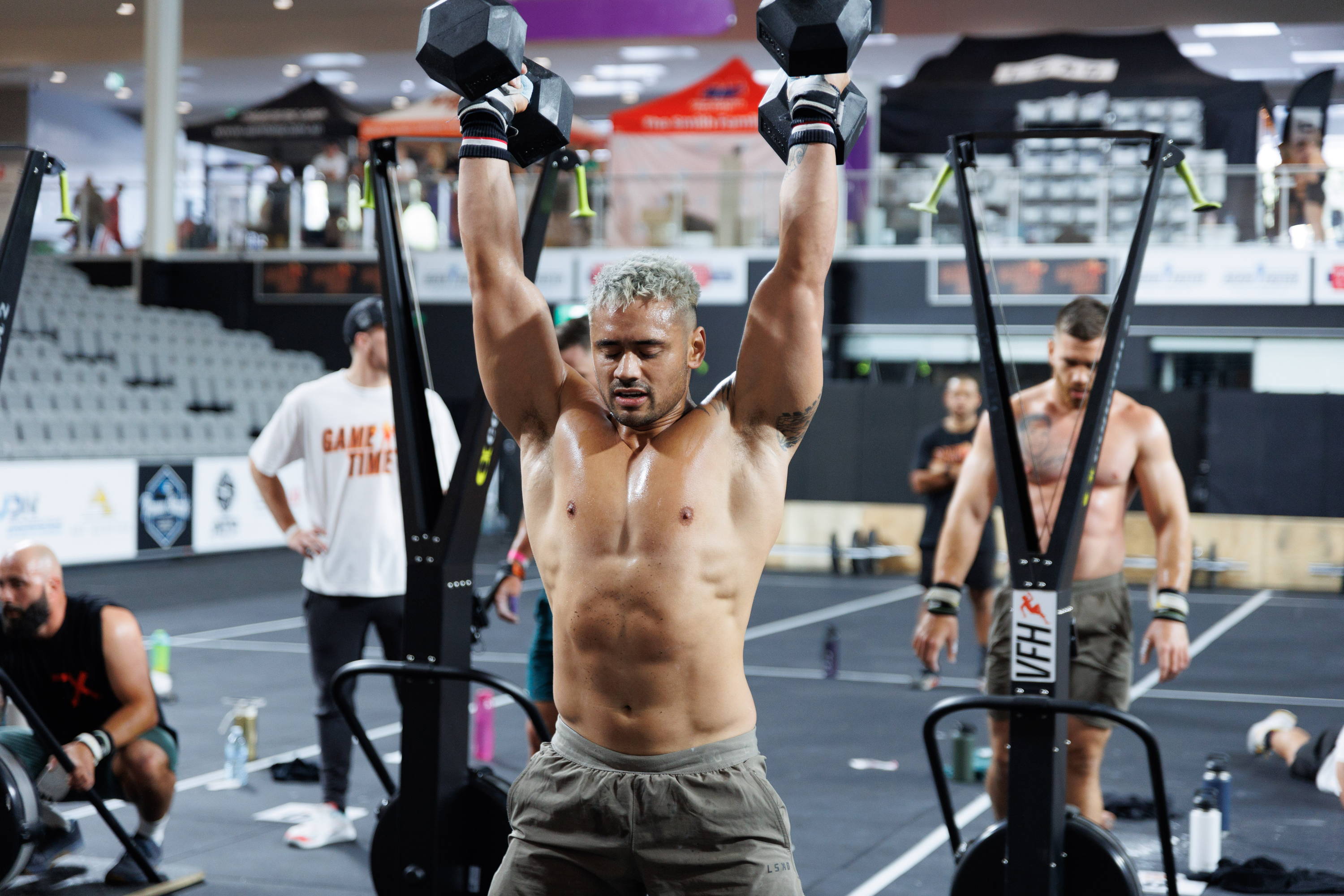 ---