Health & Fitness
Do I have to be fit to start CrossFit? How long is a CrossFit workout? How much does CrossFit cost? We answer all your questions here!
Founded in 2001, CrossFit is a form of high-intensity interval training that is made up of functional movements that build stamina, strength, and speed. It emphasises cross-training functional movements from sports including gymnastics, powerlifting, and rowing. Each workout differs, with the aim of strengthening a different part of the body, and ultimately building a body that's capable of almost anything – hence, why they call them the fittest people on earth!
"CrossFit is so effective it may feel like magic, but in truth, it's a formula — a formula that works. It's the formula for everything we do, from forging elite fitness to preventing and reversing chronic disease. It's the inputs that give us the outcomes, the results that have revolutionized an industry and changed millions of lives for the better" - CrossFit
HOW LONG IS A CROSSFIT WORKOUT?
Typically, a CrossFit workout goes for 1 hour and is split into 4 parts; workout explanation/warm up (5 – 10 mins), strength and skill (15 minutes), WOD (20-30 minutes), and cool down (5 minutes).
CrossFit gyms are known as "boxes" and are popping up around the world as the sport grows in popularity. It is a basic square shaped room that holds a wide range of equipment needed to throw down any intense CrossFit workout. Boxes do not typically have as much fancy equipment as your regular fitness gym, however, contain key equipment including barbells, kettlebells, and dumbbells. A box could be as small as someone's garage, to a large commercial facility.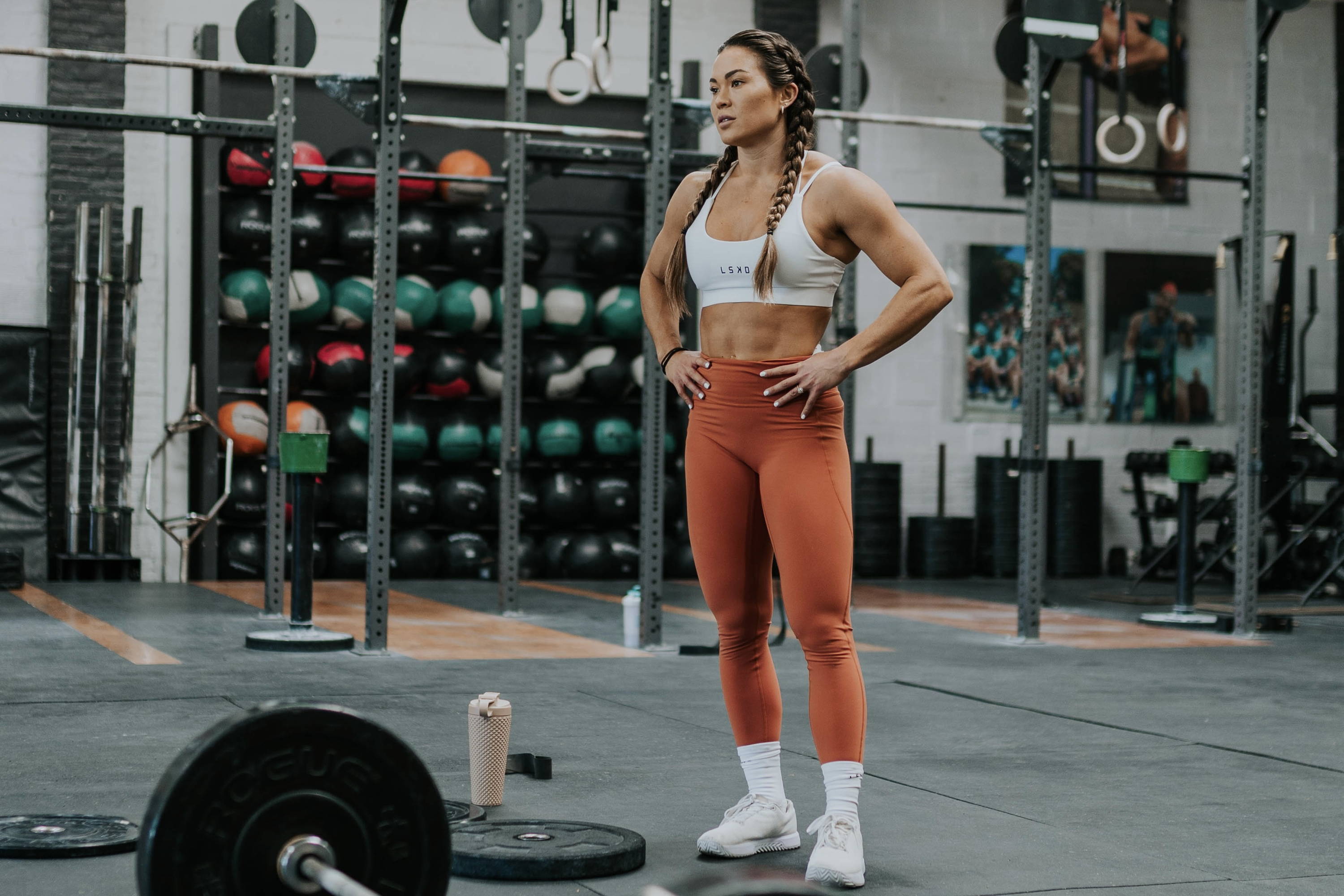 HOW MUCH DOES CROSSFIT COST?
The average cost of a CrossFit membership in Australia per week is estimated at $50 - $60. However, costs vary depending on the CrossFit Box you choose.
*please note that figures above are averages.
WHAT SHOULD I WEAR TO A CROSSFIT WORKOUT?
There is no particular dress code for CrossFit, but due to its high-intensity workout nature, you will want to wear breathable and unrestrictive clothing that allows you to move like you. As for footwear, you don't necessarily need a CrossFit specific shoe, however a shoe with a flatter and firmer sole is best to give you better stability when performing lifts.
Shop LSKD Women's Training & Men's Training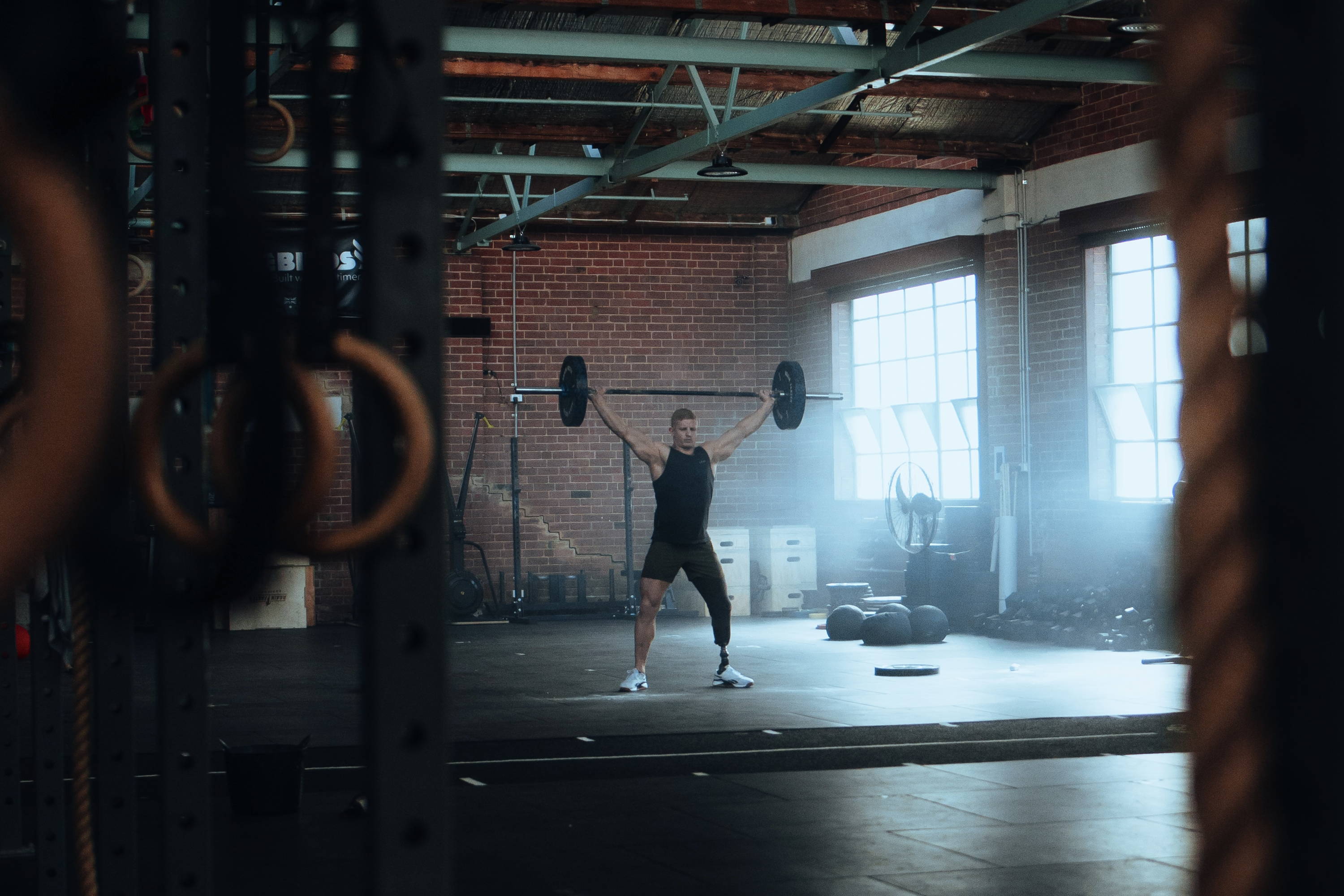 DO I HAVE TO BE FIT TO START CROSSFIT?
Anyone can start CrossFit, no matter their fitness levels. You may find it hard at first, however all exercises can be scaled to your ability by your coach. As a beginner, you may be more susceptible to injury, so take things slow and don't push it. With weeks of persistence and hard work, you will start to see improvements in your fitness and strength. We recommend using the SMART framework to set your goals, stay motivated, focused, and achieve success.
WHAT IS THE DIFFERENCE BETWEEN CROSSFIT AND HIIT WORKOUTS?
HIIT (High-Intensity Interval Training) workouts are one of the most popular interval training programs and are characterized by short bursts of intense exercise followed by a brief rest period that activates your anaerobic energy system. Whereas CrossFit is a strength and conditioning program focused on functional movements at a high intensity. CrossFit workouts vary, but often involve a combination of Olympic weightlifting, gymnastics, and other movements. HIIT workouts are designed to be short and intense, while CrossFit workouts are typically longer and involve multiple exercises.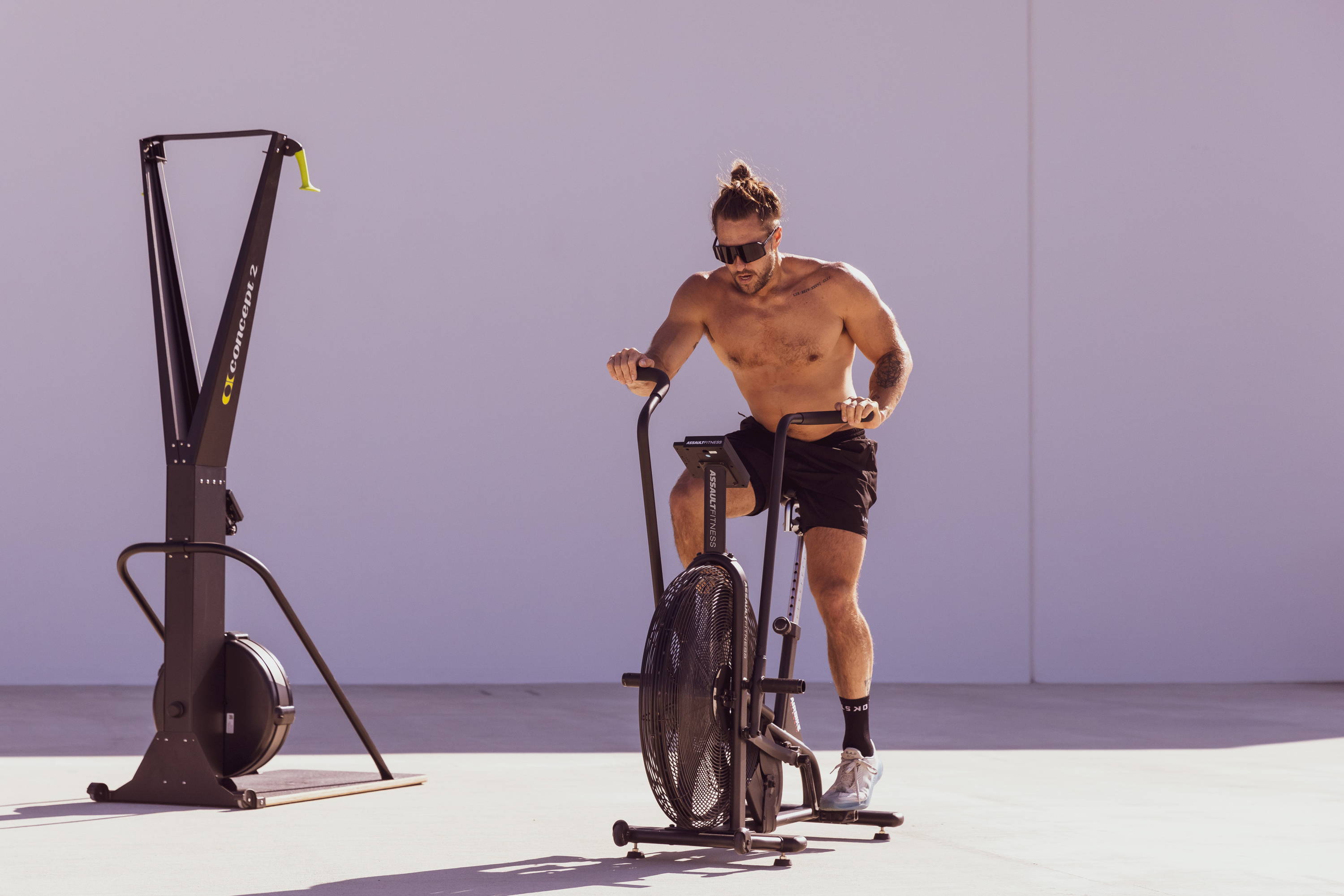 Want to give a CrossFit workout a go?
Then try 7 x CrossFit Games Athlete and strength coach Khan Porter's epic 45-minute full-body workout!
---