Health & Fitness
Trail Running Gear Guide - Essentials You Need!
Taking you through some of the most breathtaking natural landscapes, trail running is not just a sport; it's an adventure. If you're a beginner and looking to hit the dirt paths, or a seasoned trail runner, having the right gear is essential for performance and safety. In this trail running gear guide, we'll let you know all the essentials you need to tackle the trails, including clothing, shoes, nutrition, and hydration.
Essential Trail Running Gear: The Basics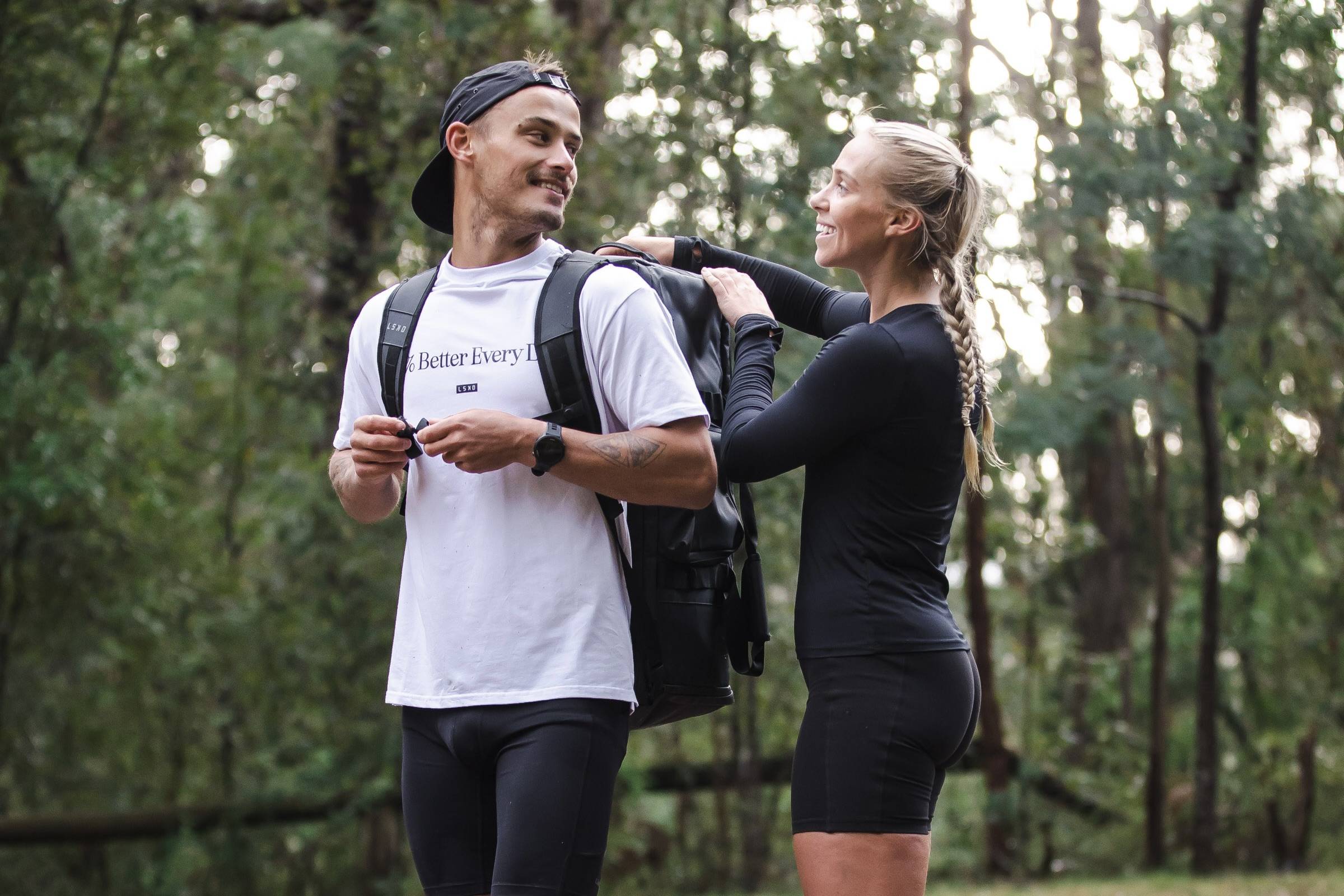 The main thing you're going to need when trail running is undoubtedly your shoes. Trail running shoes are designed to help with traction and stability, as well as provide you with protection. When you're shopping for trail running shoes, look for shoes with aggressive lugs on the outsole to grip uneven surfaces effectively.
When it comes to trail running, it's all about that lightweight feeling, allowing your body to stay cool and move freely with no restriction. Before you hit the trails, it's important to invest in some technical clothing that is designed to wick moisture to keep you dry and comfortable. If you're looking for an excellent pair of trail running shorts, then look no further than the LSKD UltraAir.
The UltraAir Performance Shorts are the ultimate lightweight performance short with extreme breathability and multi directional stretch. Featuring a vented waistband for breathability, a mesh inner liner with an anti-ride silicone print for extra support, and bonded hems to stop rubbing and irritation, these shorts give you unobstructed freedom so you can move like you. These shorts have also been designed with three uniquely tactical pockets to store items like your phone, keys, airpods, or fuel.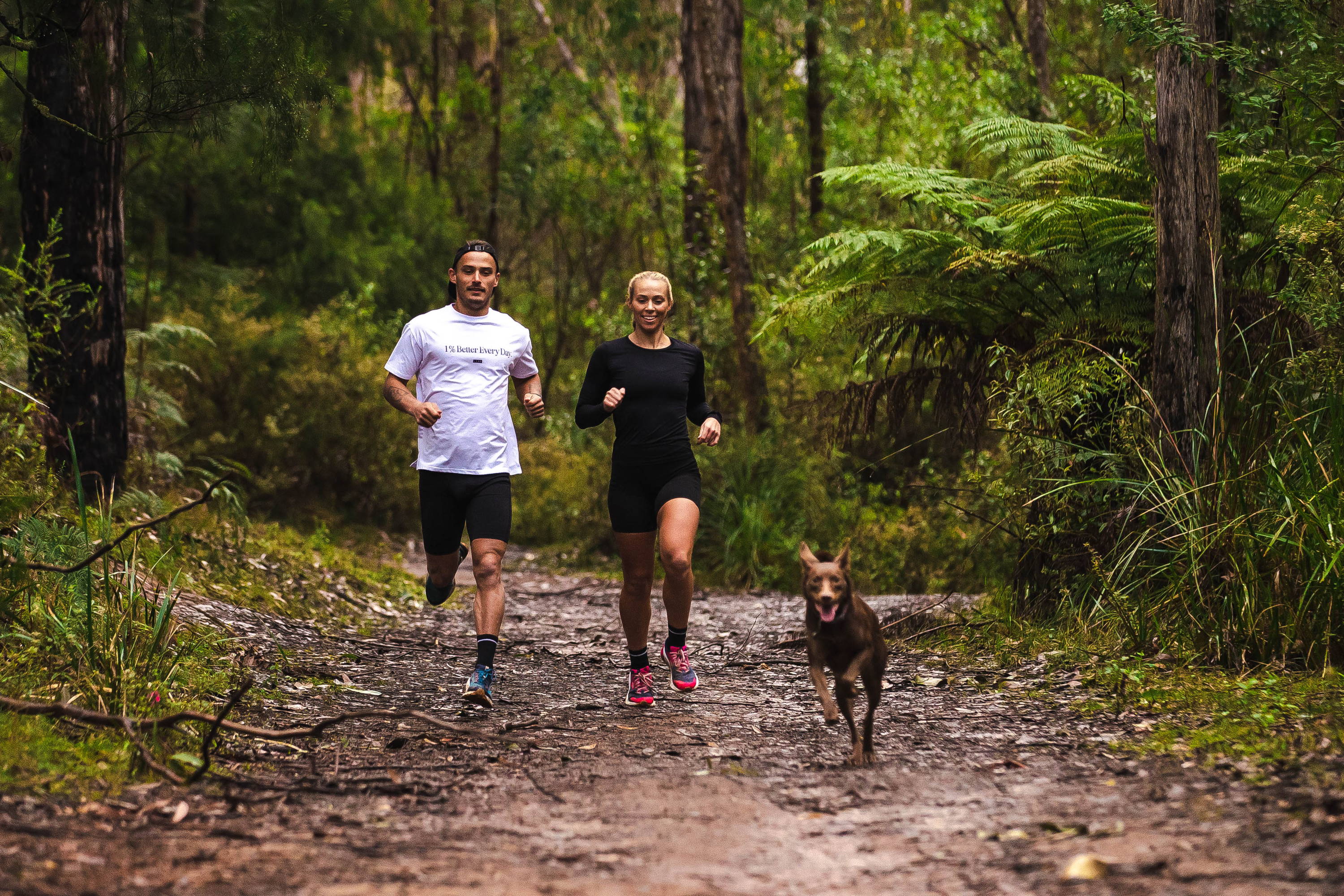 When running trails, it's important to stay hydrated. Consider carrying a hydration pack that features a bladder reservoir for easy sipping while on the move, allowing you to stay hydrated without breaking your stride. Ensure it is a secure and comfortable fit, and has storage space for essentials like water, snacks, and even an extra layer of clothing.
Trail running often takes you through remote areas where getting lost is a real possibility. Therefore, you should consider carrying a GPS watch or a smartphone with GPS capabilities to stay on course and ensure your safety. This will help you track your route and find your way back if needed.
Safety should be front of mind when hitting the trails. Depending on the trail's difficulty, you may want to consider additional protective gear, such as:
Especially when running on trails with loose gravel or sand, trail running gaiters can help keep debris out of your shoes.
COMPRESSION CALF SLEEVES:
With the ability to reduce the risk of injury on steep descents, compressional calf sleeves provide you with extra support for your calf muscles.
A basic kit with essentials like band-aids, antiseptic wipes, and blister treatment can be a lifesaver in emergencies.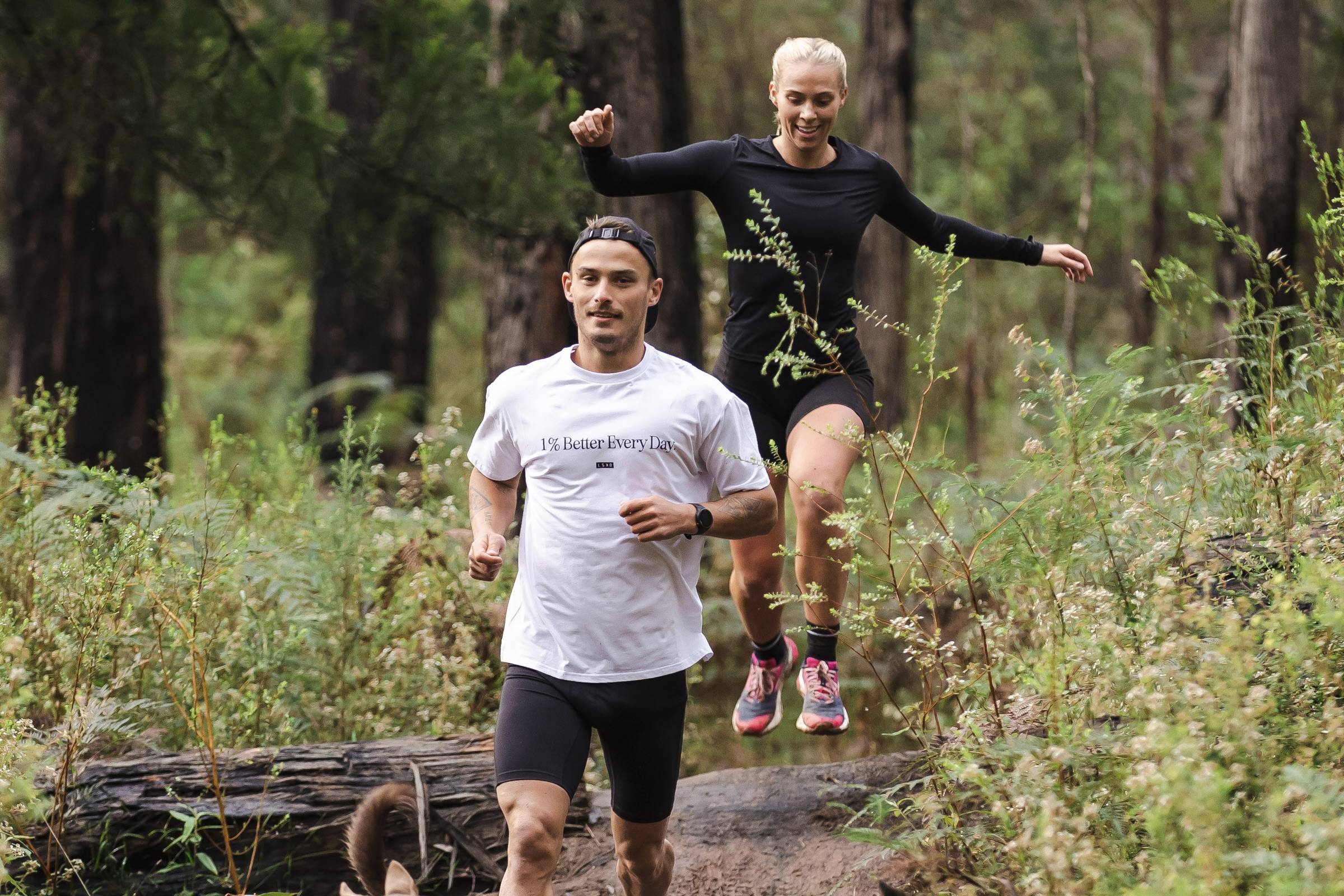 Wireless headphones can be a valuable addition to your trail running gear for several reasons:
Without the constraints of a headphone cord, wireless headphones give you freedom to move like you on uneven and challenging terrain. This will allow you to focus solely on your running and give you an uplifted trail running experience.
MOTIVATION AND ENTERTAINMENT:
Most of us love to listen to music or our favourite podcast to keep us going whilst we run. If you need an energetic boost, then turn on your favourite tunes to boost your running pace. If you want to get distracted, then turn on your favourite informative podcast or audiobooks to keep your mind engaged and distracted from fatigue. At LSKD, we love to listen to audiobooks, and we share all our recommendations in the LSKD Library.
PHONE CALLS AND EMERGENCY COMMUNICATION:
To ensure you stay connected even whilst you're enjoying the outdoors, wireless headphones usually include both a built-in microphone and controls that allow you to take calls without stopping your run.
When it comes to running outdoors in daylight or on exposed trails, we recommend investing in a pair of lightweight, UV-blocking sunglasses. This will help you protect your eyes from the sun's harmful rays. It is also important to slip, slop, slap before you hit the trails to avoid sunburn.
Find your perfect fit for each session with the fully adjustable nose pads, bringing the lens closer or further from your face. These full-shield shades feature a comfortable wrap-around fit with rubberized nose pads and temple tips, PLUS 2 x 100% interchangeable UV protection lenses included.
Lastly, don't forget to pack some energy snacks like energy gels, granola bars, or dried fruit for a quick source of energy during your run. This can help you push through fatigue and keep you fuelled for longer runs.
Having the right trail running gear is essential for a safe and enjoyable experience on the trails. Whether its shoes, clothing, hydration, energy snacks, each piece of gear plays a vital role in ensuring you have a successful run. So, lace up those shoes, grab your gear, and hit the trails – adventure awaits!
---