Health & Fitness
WRAP UP | 465km for Mental Health
Aaaand THAT'S A WRAP.
LSKD Athlete Vanessa Angerer has run more than 465km in the month of April and raised her target of $2,000 for mental health charity Stay ChatTY.
"I was so happy and full of life those first few days, but by the end I was a complete zombie," Vanessa said.
For 30 days straight, Vanessa woke up disgustingly early, laced up her runners and got after it - smashing out the equivalent km's for whatever day of the month it was, all in the name of increasing awareness and support for her charity of choice and the wider discussion of mental health globally.
"I'm stoked with the result. I had complete strangers tell me their stories, that's why I was doing this in the first place… A lot of people don't want to open up because it feels like a burden, but honestly it doesn't bother me at all, people need to open up and it was great getting those messages," Vanessa said.
Although she had an army of supporters with her Megarun crew she still faced some of the runs alone and had to push to get to the end.
"On the Saturdays and Sundays I ran with my crew from Megarun. In the 3rd and 4th week my friend Jans joined on with me but the 27 (km run) and half the 28 was by myself which was really hard. I wanted to stop so many times on the 27," Vanessa said.
On the 30th of April - the final day of Vanessa's challenge she went to smash out her 30km run, ended up doing a little bit extra to hit a 200km week and finished up the best way possible - with her mates.
"I felt so g'd up for it, I had been getting so many messages of encouragement. Knowing I had so many people who were willing to do their first half marathon with me at the end was so…calming," Vanessa said.
Congratulations Vanessa!
The LSKD crew here at HQ are all blown away by your determination to tackle something this gruelling whilst spotlighting a great cause; we hope this continues to spark the tough conversations that sometimes need to happen. You're a weapon.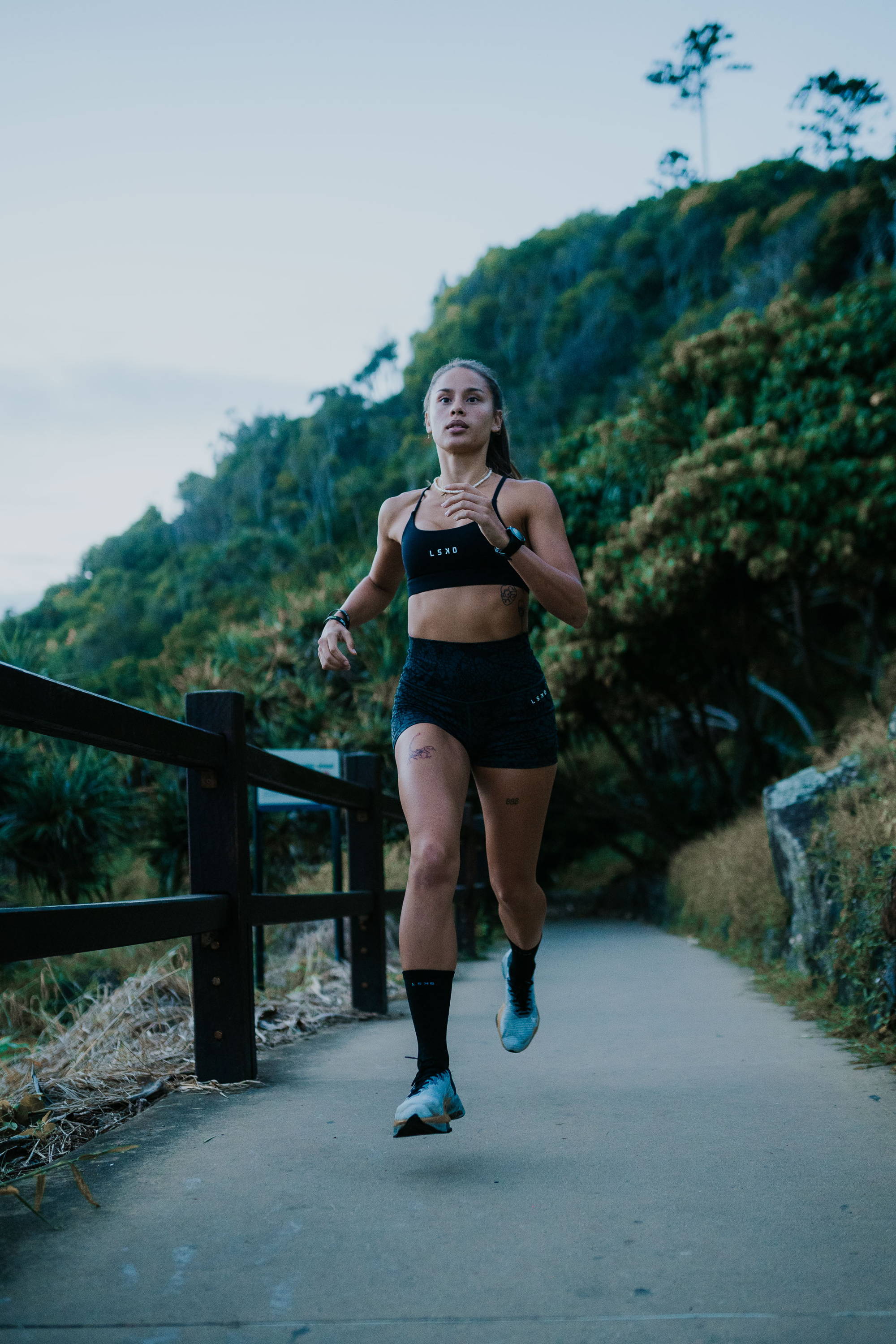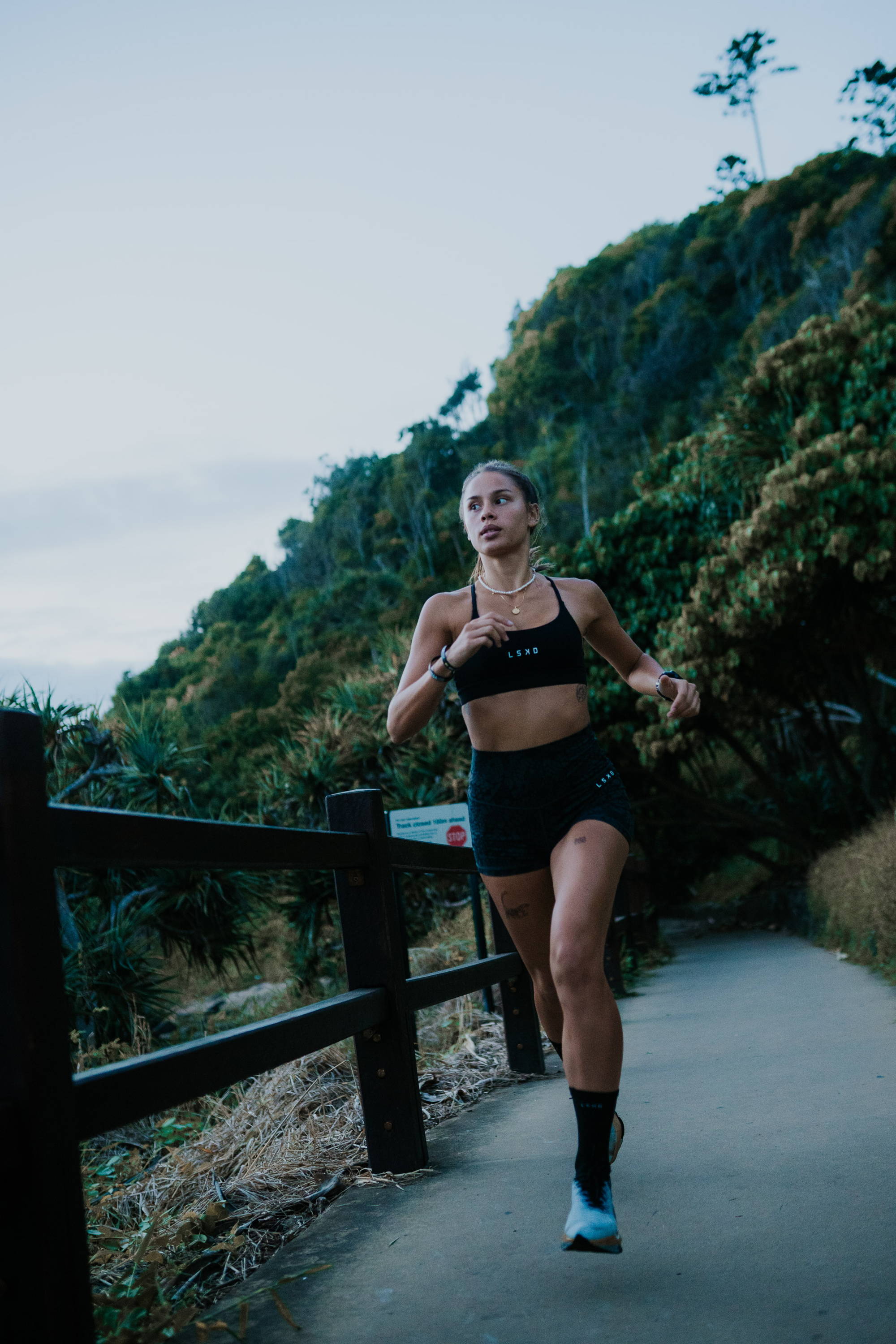 QUESTION & ANSWER
WHAT WAS BIG FOR RECOVERY?
I did no recovery first 2 weeks. In the 3rd and 4th week I started going to rigs (rigs recovery) I finally got a membership for the place and compression boots and pools were my best friend.
WHAT WAS MOST SURPRISING?
I guess how fast I went actually. I was planning to run most of these at 5:30 to 6min pace and a lot of them were sitting at 5 minute pace and some even sub 5. So probably just the fact I was running faster than I thought I was capable of and how many friends were keen to get up early and run with me. Thank you friends!
WHAT'S YOUR NO.1 TIP FOR SOMEONE TO TRY AND DO THIS THEMSELVES?
Do the proper recovery. Dedicate the time to it, just make sure your mind is committed to waking up at this time and get it done. Commit.
WHATS NEXT?
Race wise I got Great Ocean Road Marathon 2 weeks away, I'll take June off, July I got Gold Coast half marathon and August I got Sunshine Coast Marathon.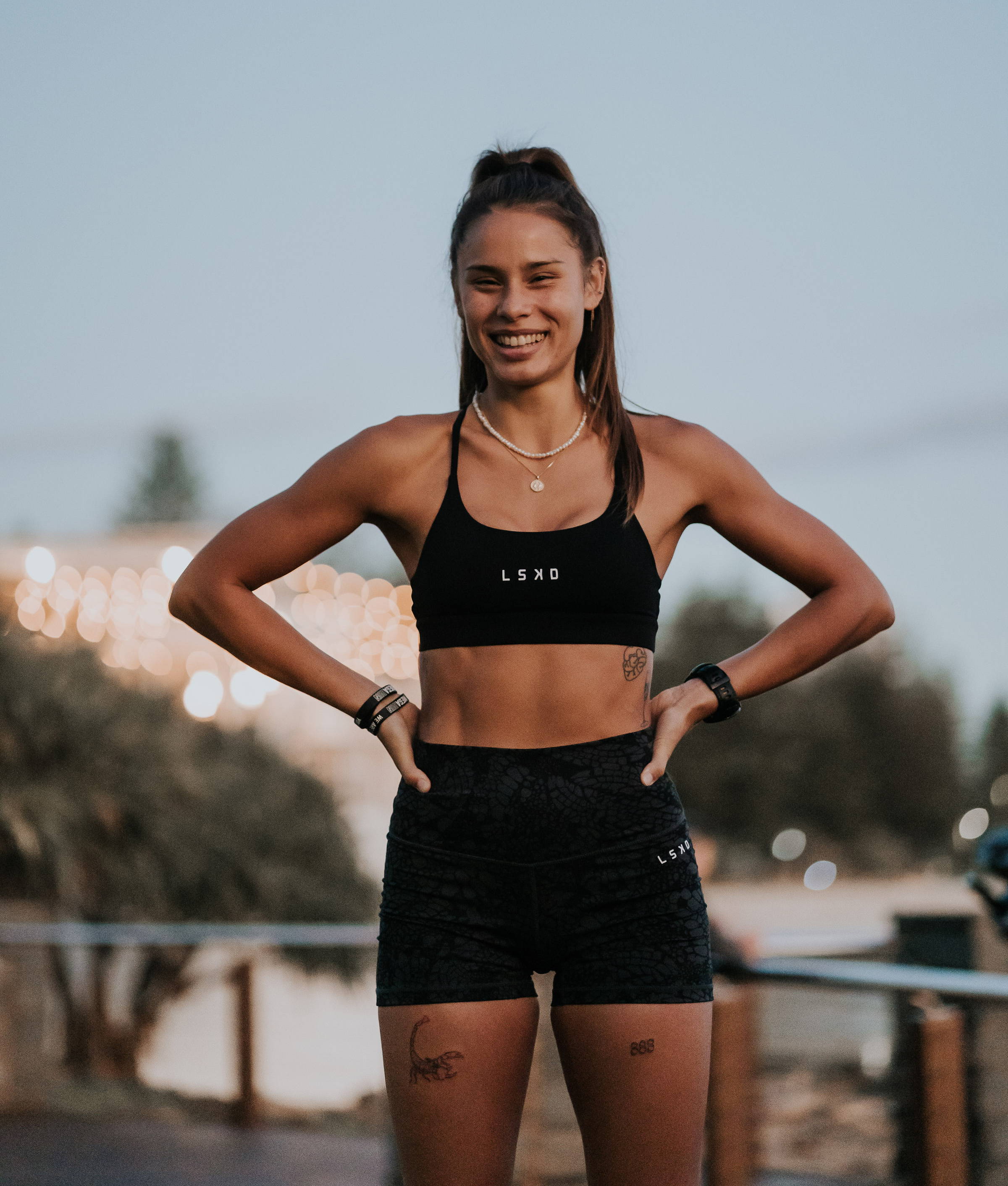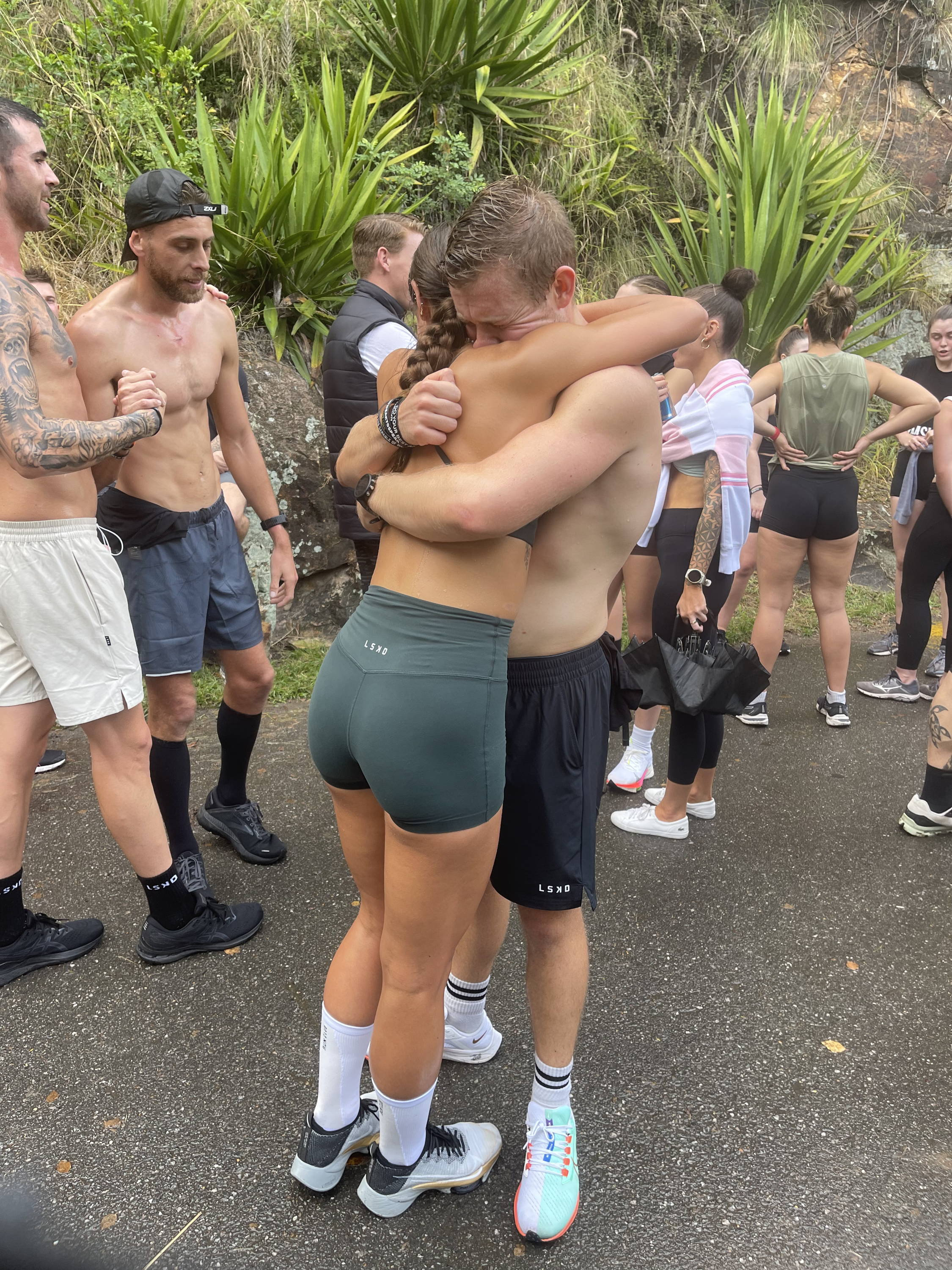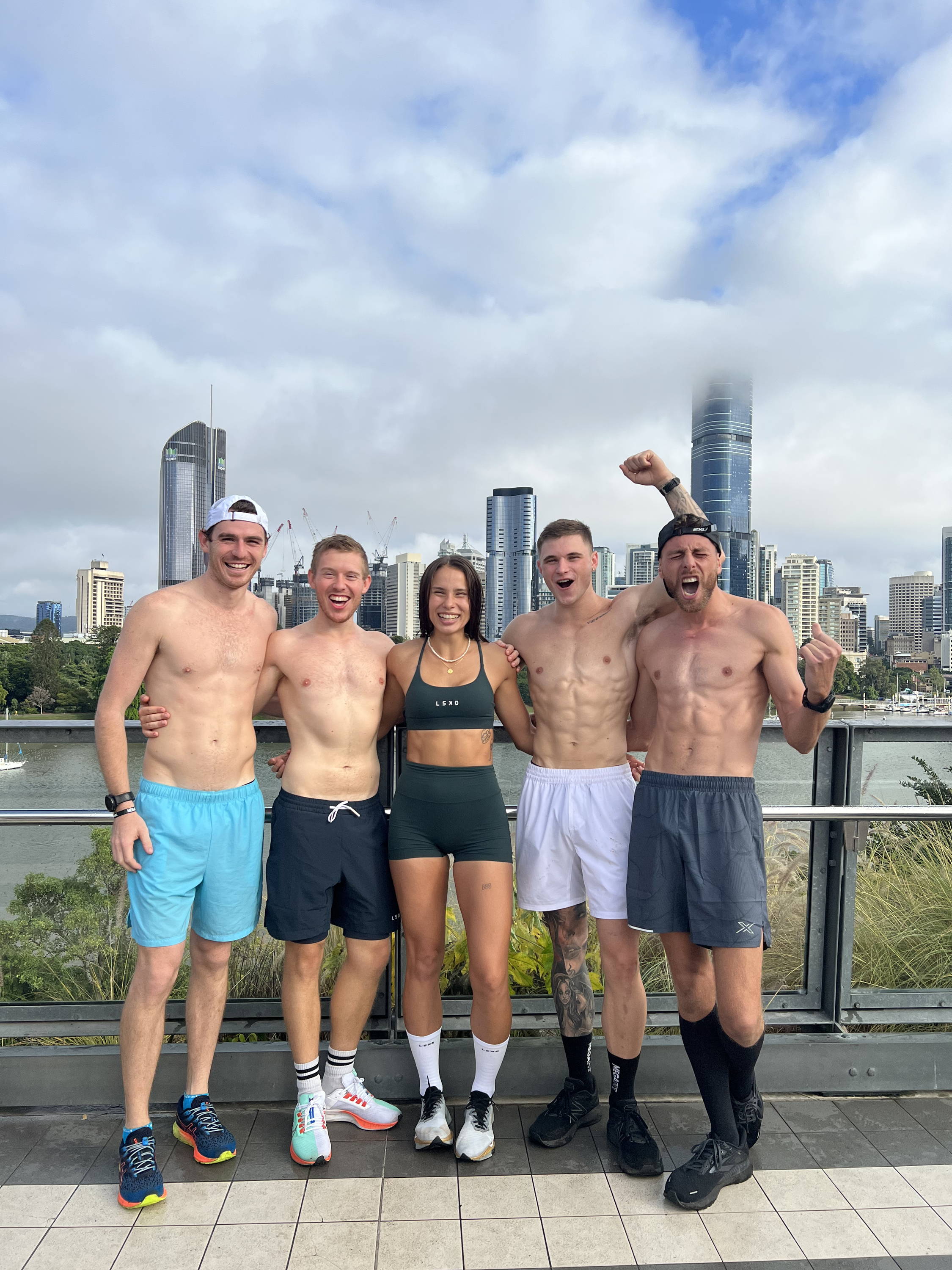 ---