Community
Surf Supplies For The Lombok Boys
The 5 world class breaks at Gerupuk, Lombok attract surfers from across the globe; the local grommets are anything but territorial and share their home breaks with a smile on their face, although, it does make it difficult to ignore the gap in opportunity they experience.
One of the LSKD crew; Nick Wehrli (@oidonnyboy) has been living in Bali on and off for years and visits Lombok regularly for surf trips and just to mix it up with the locals.

After receiving a message from one of the young local groms in Lombok telling him he had broken his only board and hasn't been able to surf for over a month, Nick put the wheels in motion to make a small difference to the lives of some truly welcoming, happy and genuine kids.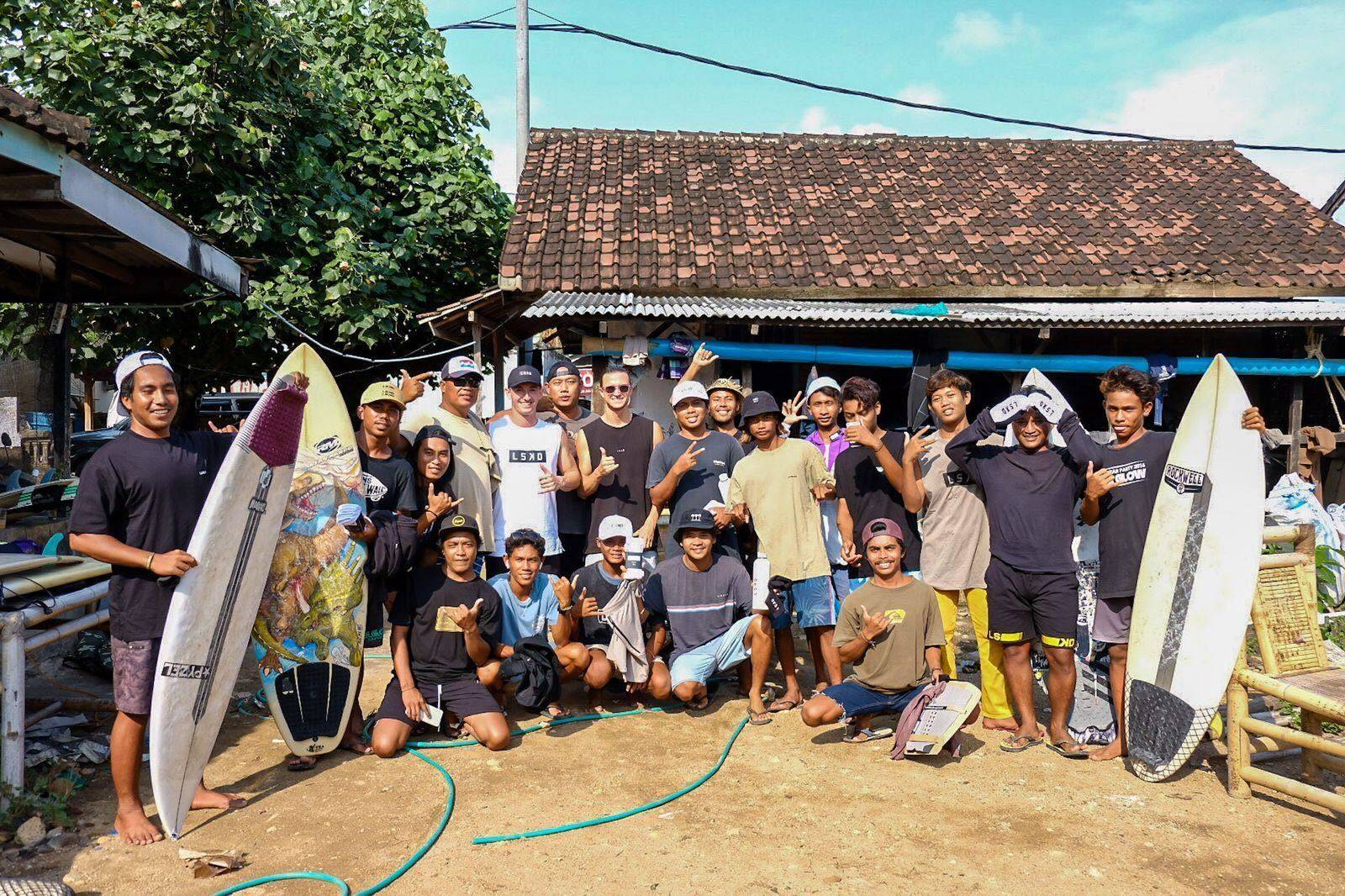 Most of the local kids Nick surfs with in Gerupuk sleep on the floor with 9 or 10 other boys, riding taped up and tattered boards, many with no leg ropes or leashes.
"Here I am with 1 or 2 replacement leashes in my bag and these kids would swim 100m to get their board and paddle back out with a smile on their face," Nick says.
Loaded with 4 surfboards, a stack of leg ropes and surf supplies from local businesses & professional surfers in Bali (plus a few LSKD tees from old stock in the warehouse here), Nick and his crew surprised the boys with some new gear.
With a few more boards, and leg ropes going around, the Gerupuk boys can get back to what makes them happy everyday; riding the waves.
Shoutout to Nick and everyone involved, we're stoked we could contribute to this in any way - you're doing amazing things out there, keep going!

The local boys:
@gerupukboardriders

Legends that donated what they could:
@rizaltandjung @palmbaybali @kobyabberton



---