Product
The Best Mens Training Shorts
Looking for a new pair of men's training shorts to help you unlock your full potential?
No matter your next goal or however you train, LSKD has a growing collection of shorts that combines purpose and function with unique technical properties to help you unlock your full potential.
THE BEST SHORTS FOR RUNNING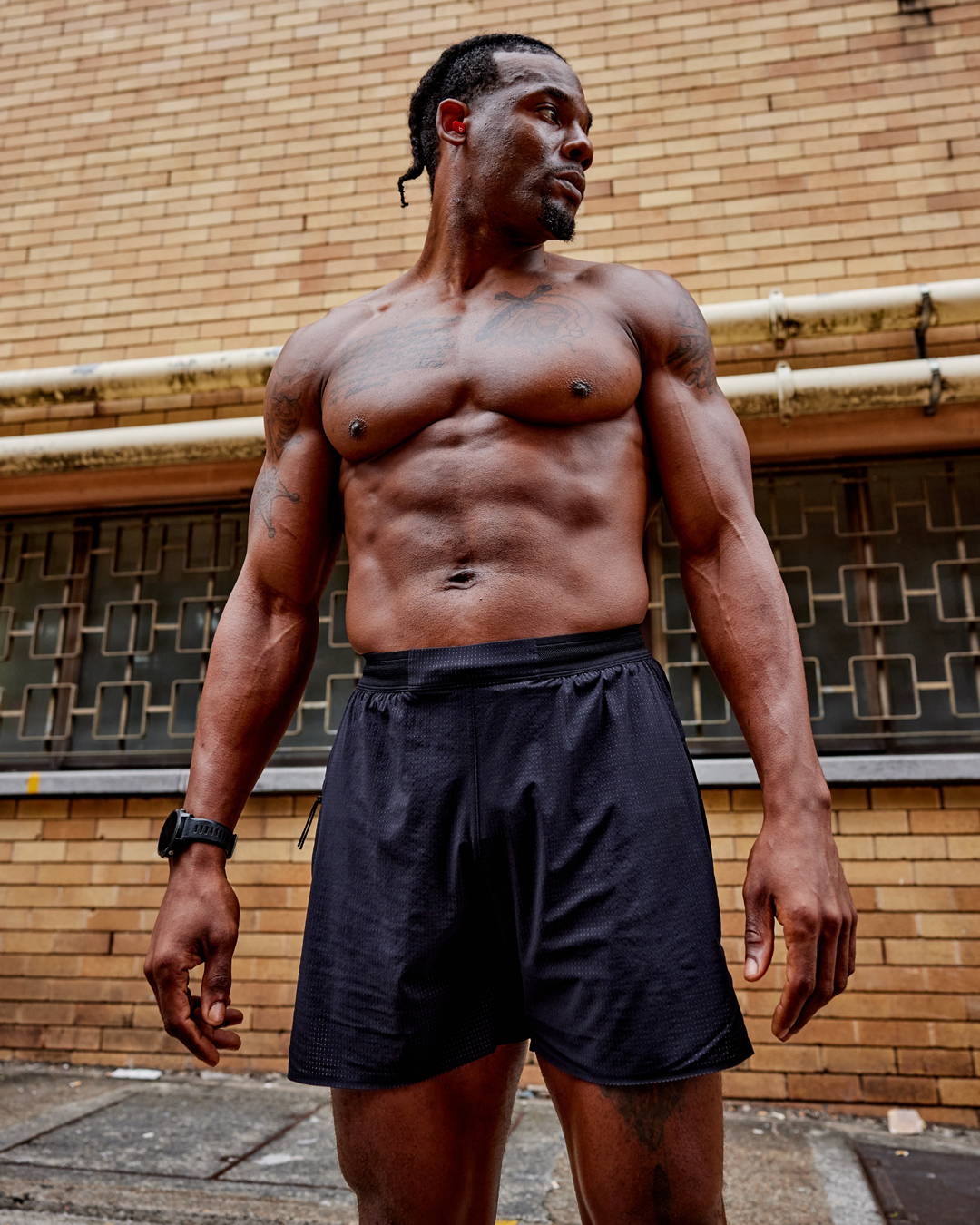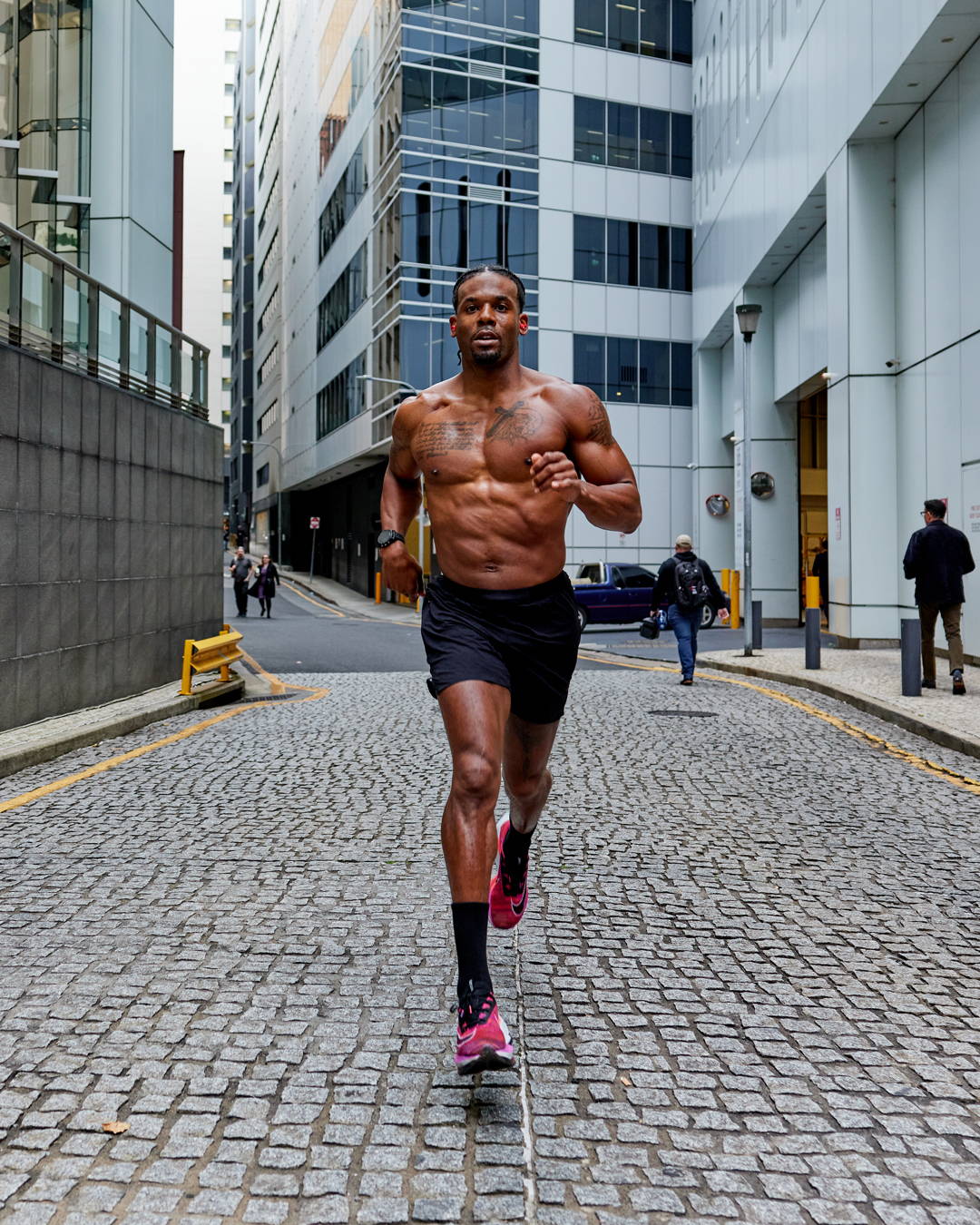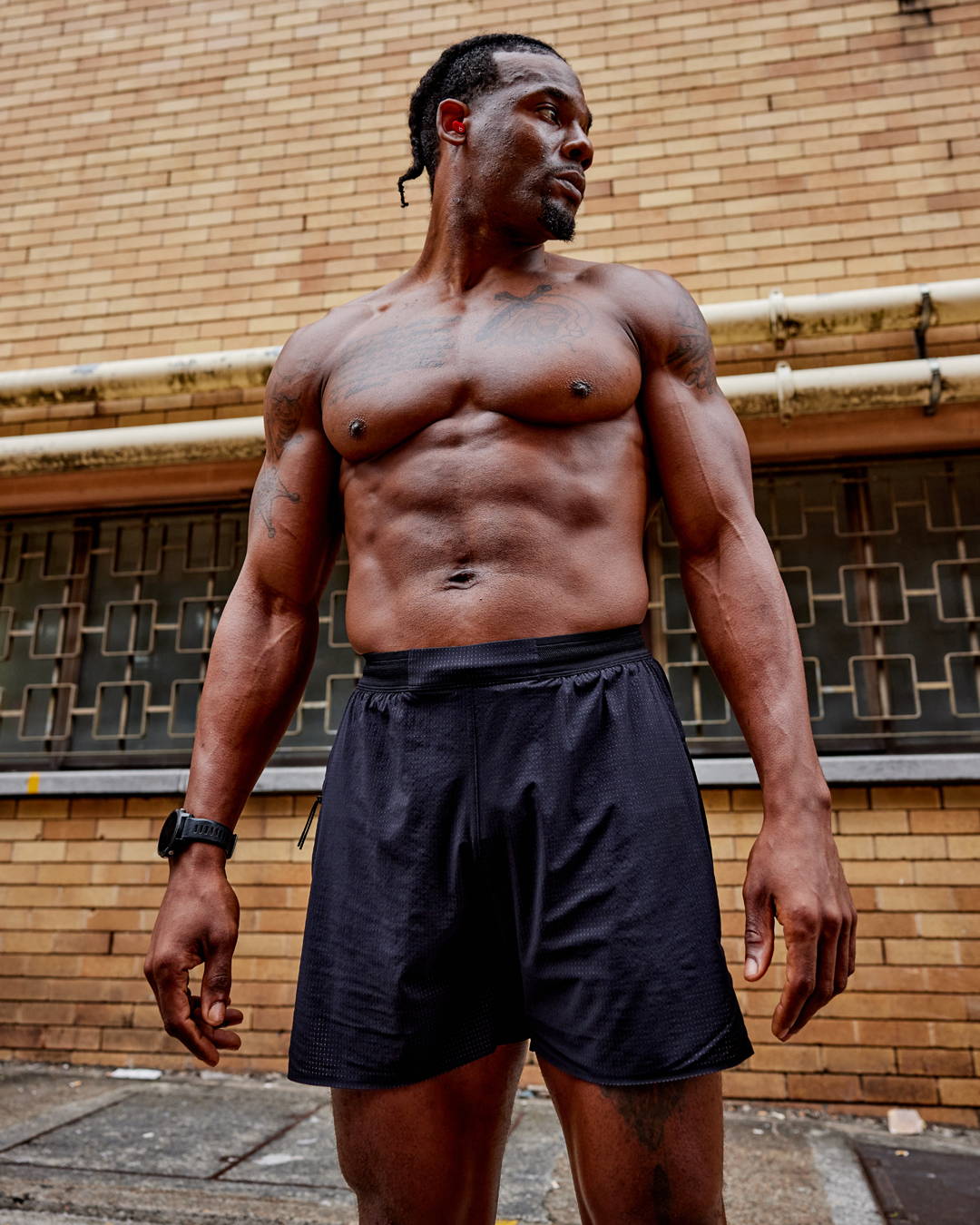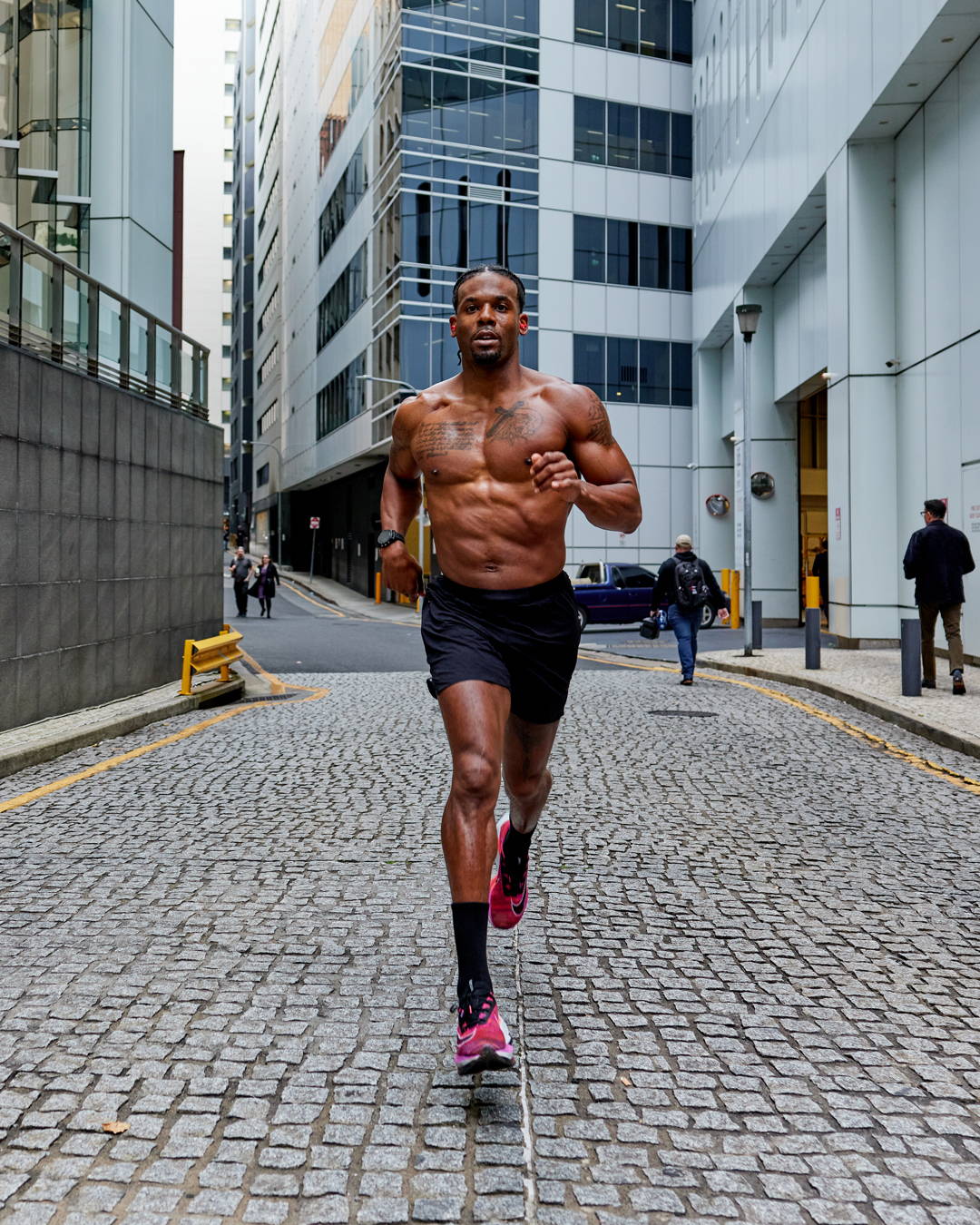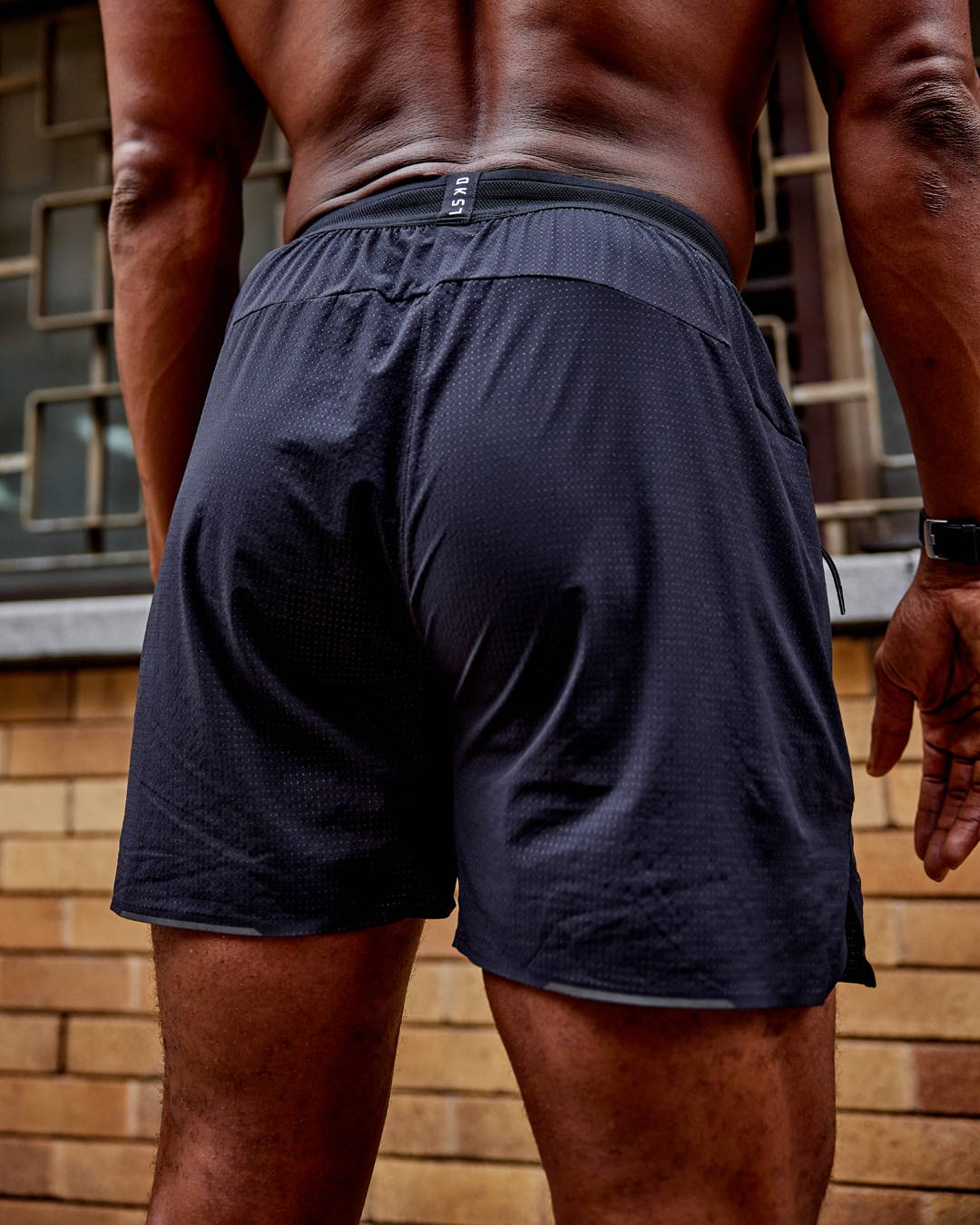 When it comes to running, it's all about that lightweight feeling, allowing your body to stay cool and move freely with no restriction – and the UltraAir Lined Performance Short is all that and more!
The UltraAir are the ultimate lightweight performance short with extreme breathability and multi directional stretch. Featuring a vented waistband for breathability, a mesh inner liner with an anti-ride silicone print for extra support, and bonded hems to stop rubbing and irritation, these shorts give you unobstructed freedom so you can move like you. These shorts have also been designed with three uniquely tactical pockets to store items like your phone, keys, airpods or fuel.
Available in 6" in a variety of colourways.
THE BEST SHORTS FOR FUNCTIONAL WEIGHT TRAINING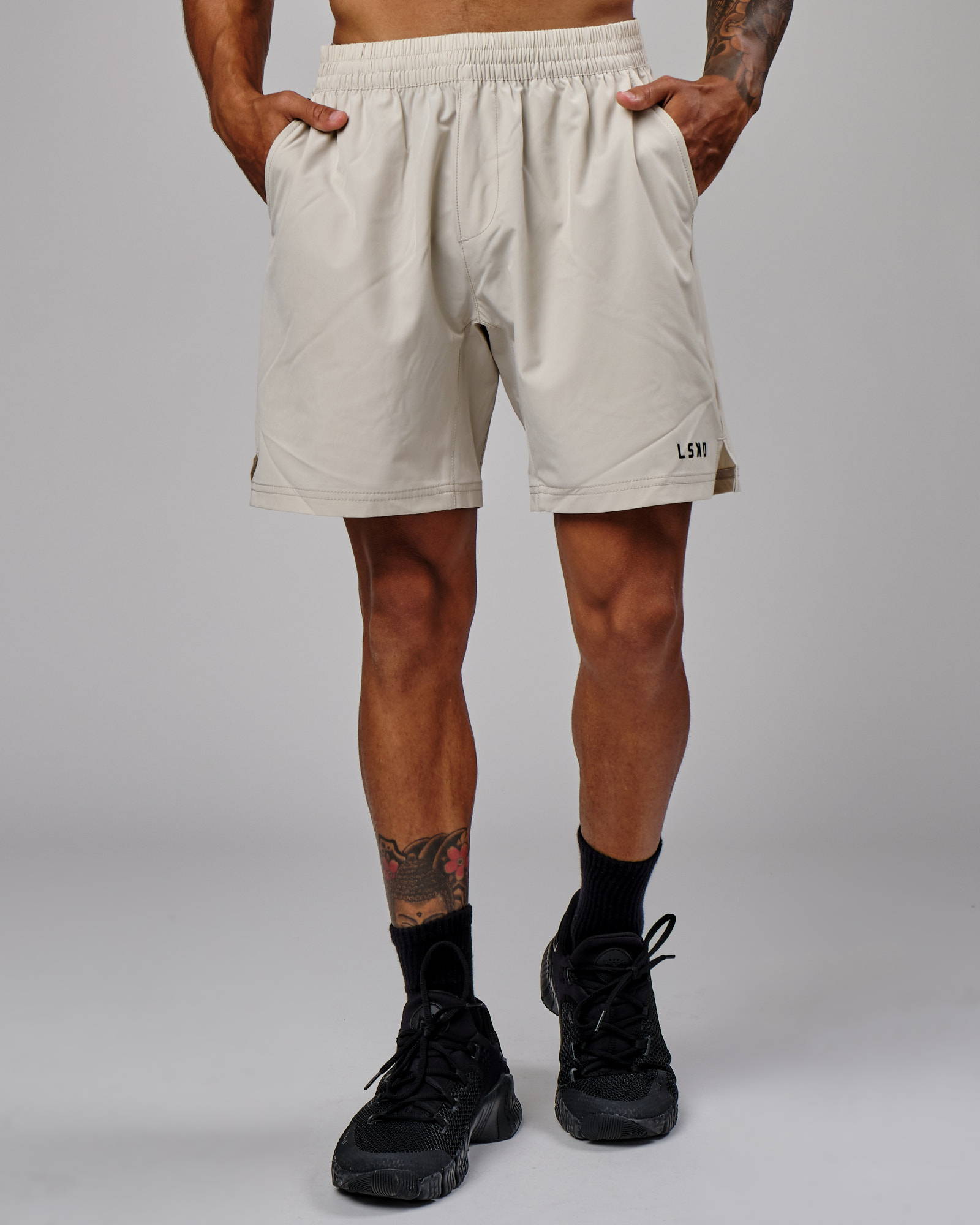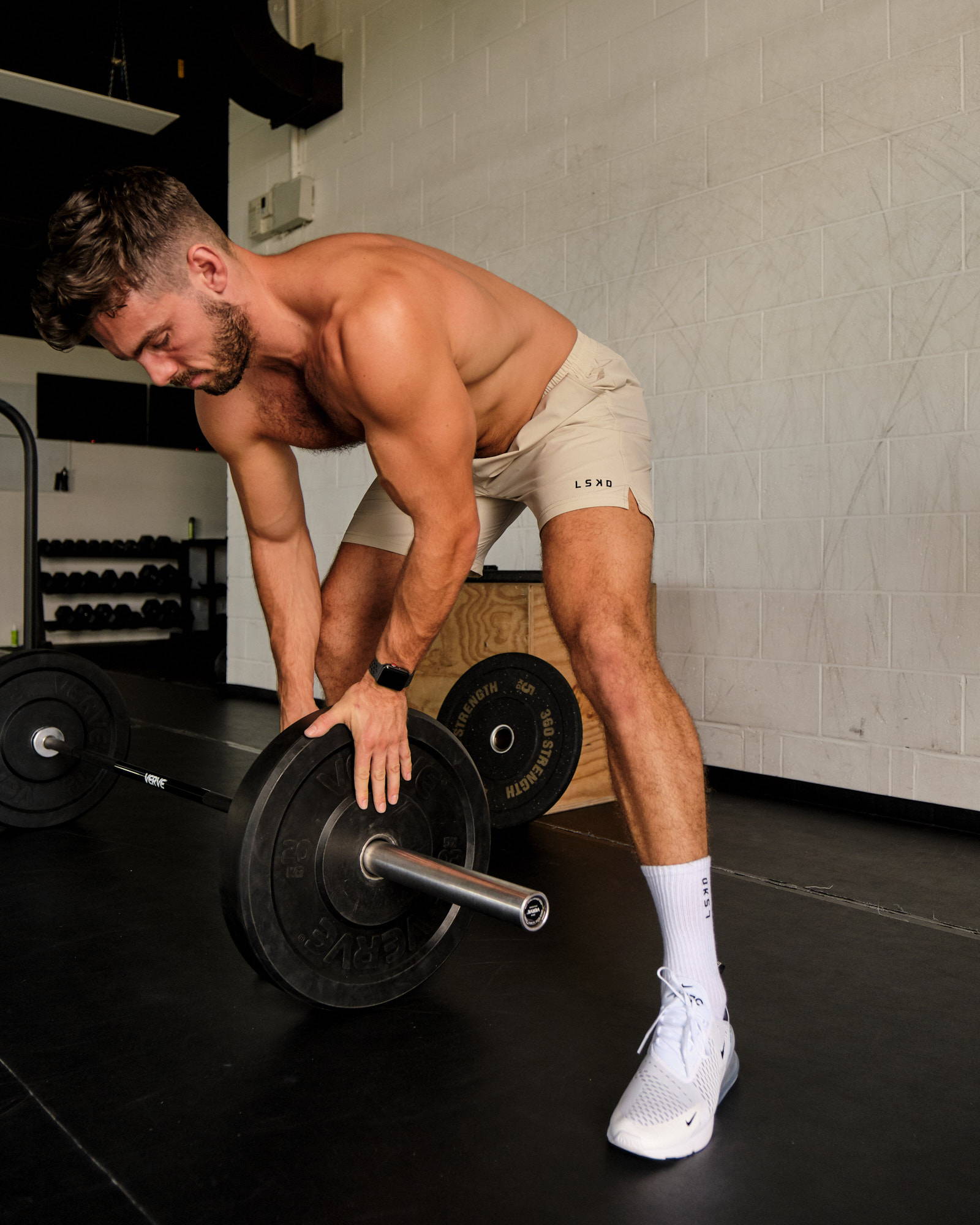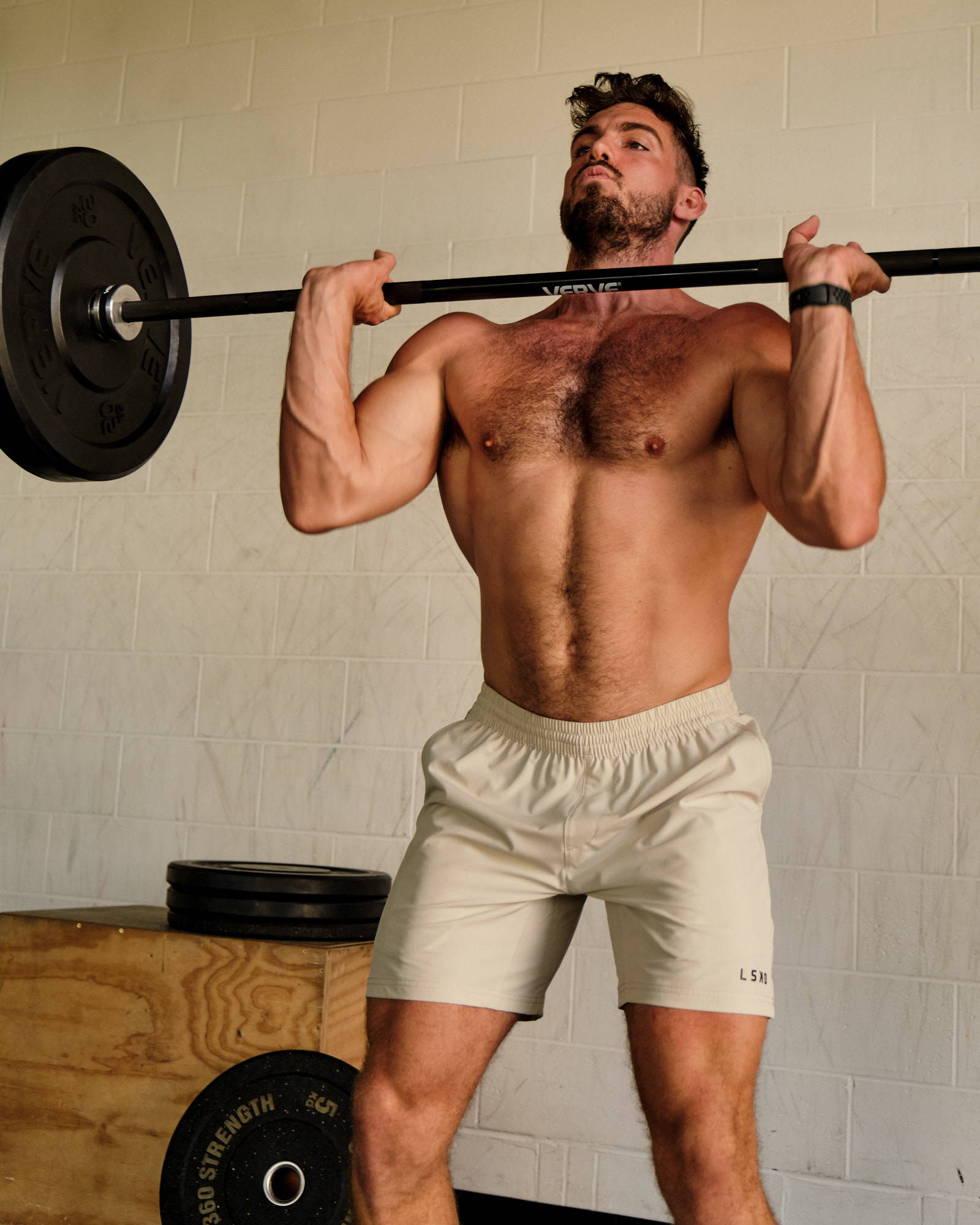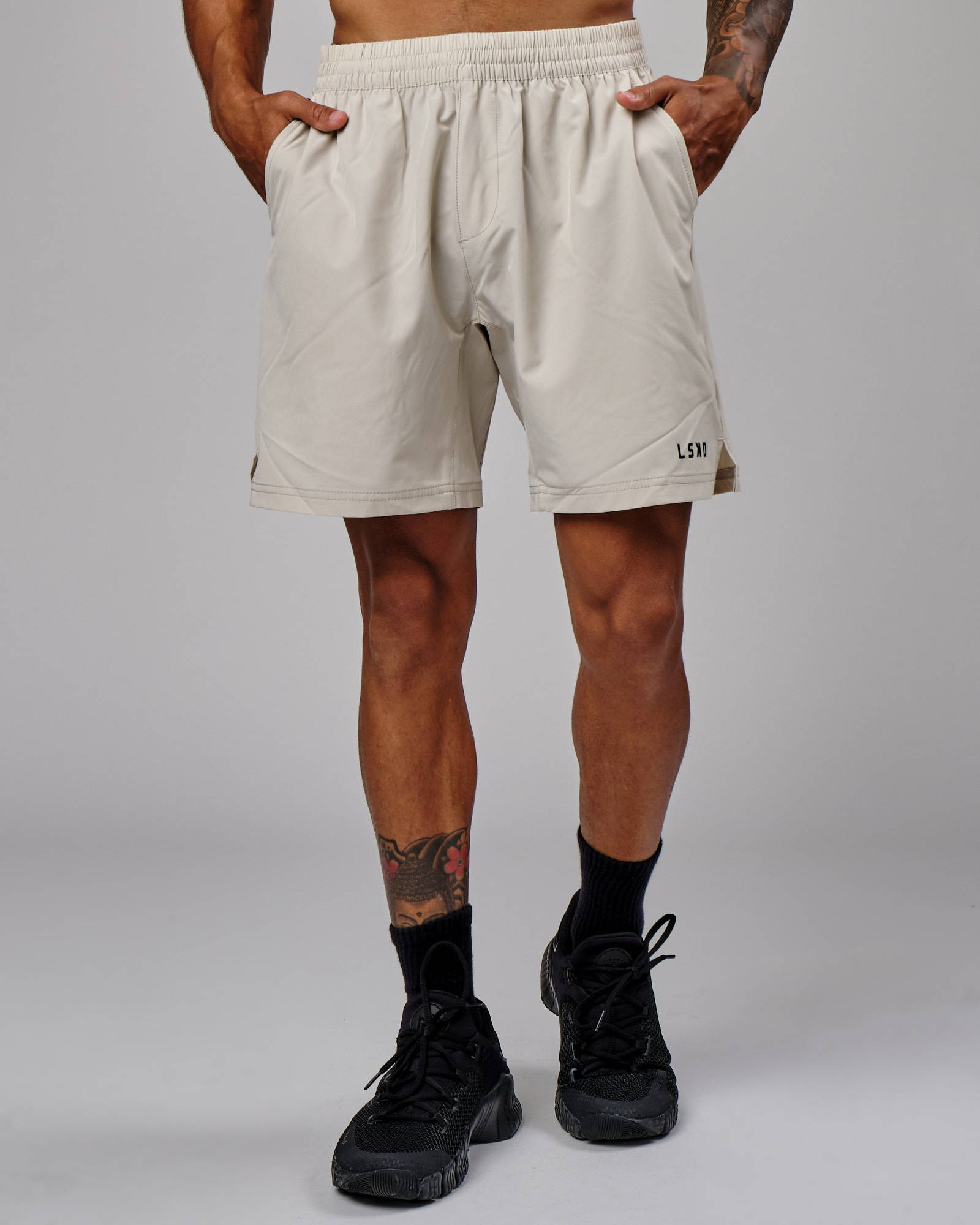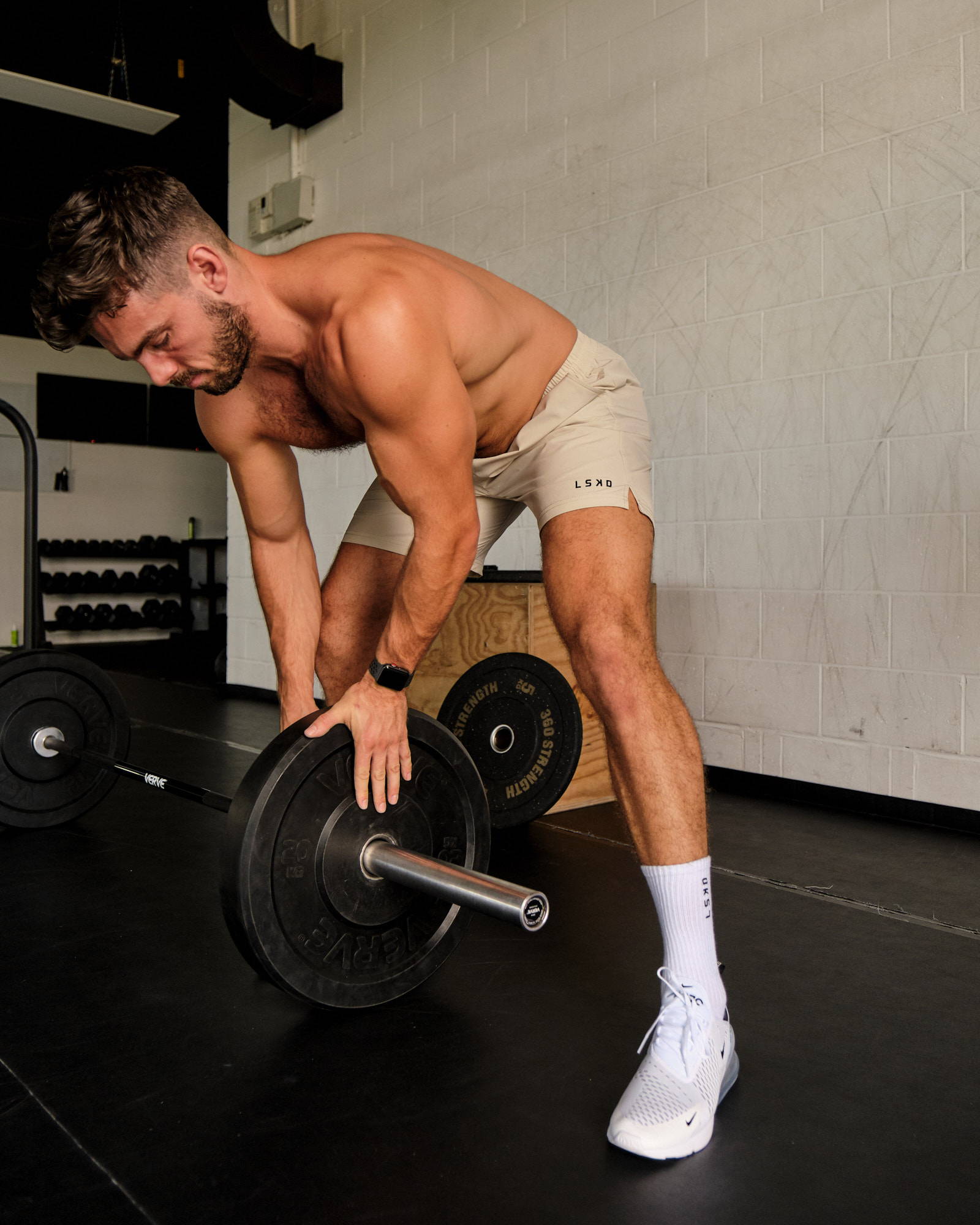 When you're ready to lift a new personal best, you want to make sure you have the right performance short to match your efforts.
Meet the Intensity Performance Short.
Designed to perform under all-types of pressure, the Intensity Performance Short is forged with the same 4-Way Fabric as our famous Rep Short, featuring a side seam split, elastic waistband and internal drawcord, as well as a zip pocket designed to keep your phone close and comfortable when you're out chasing the vibe.
Available in 7" in a variety of colourways.
THE BEST SHORTS FOR HIIT TRAINING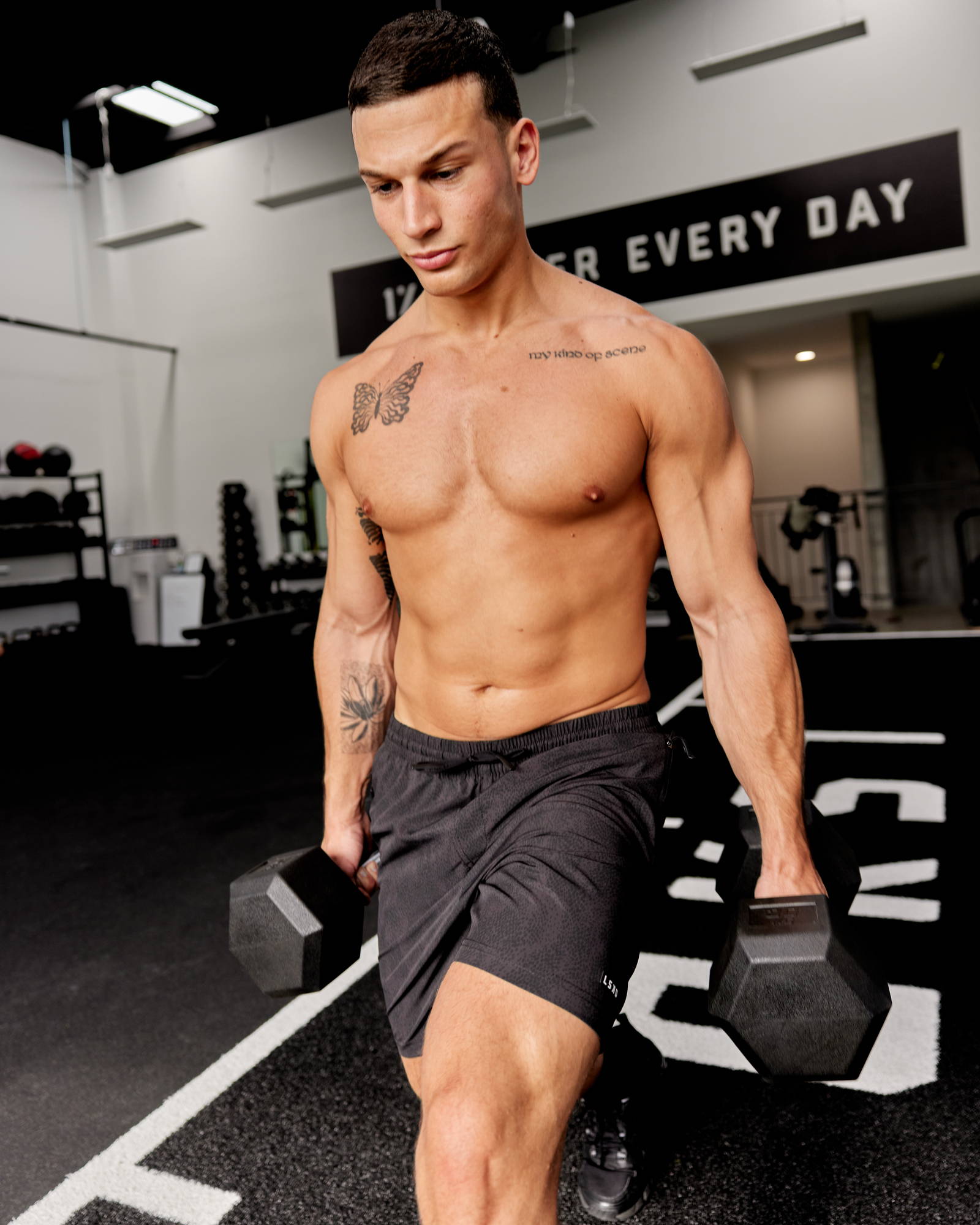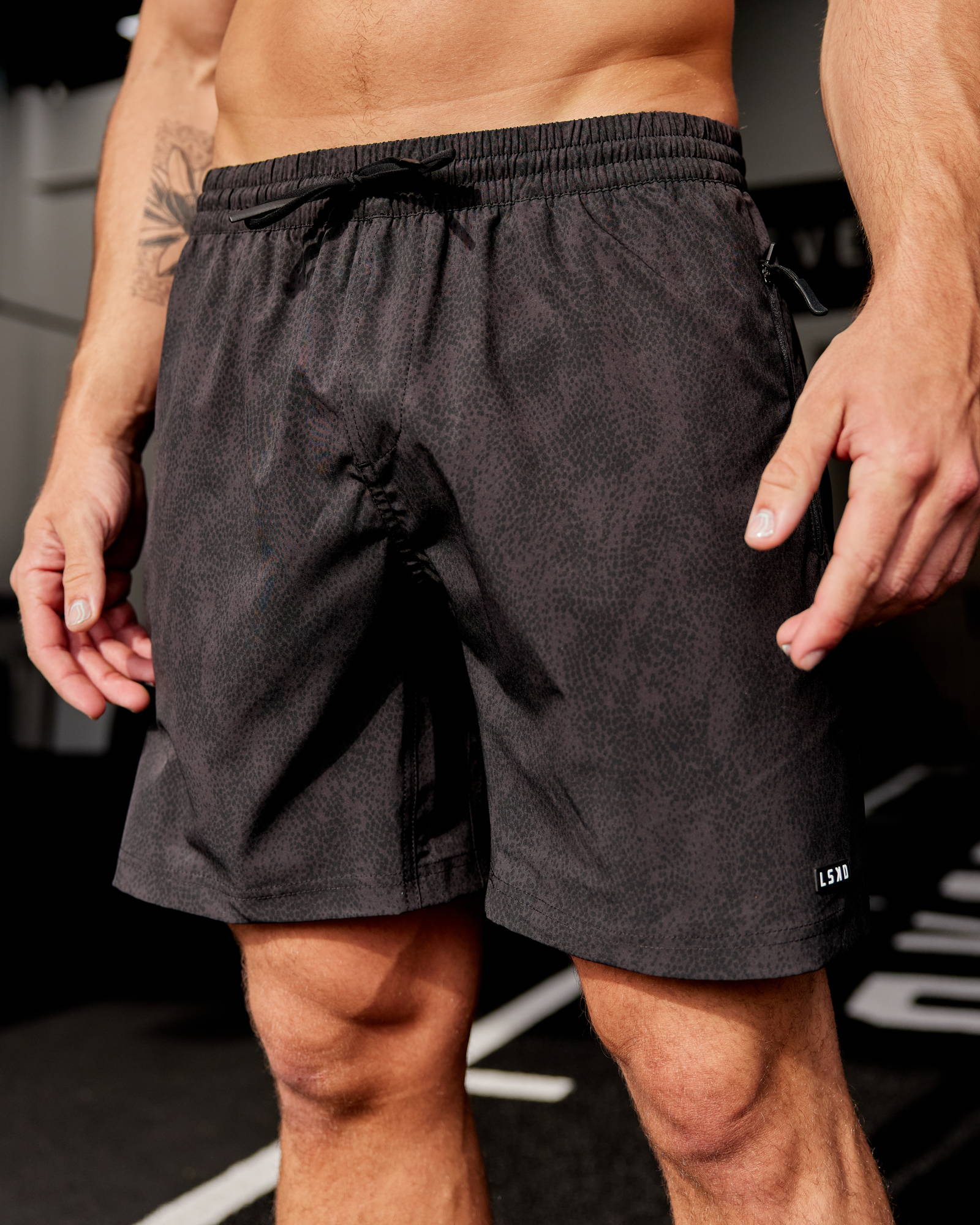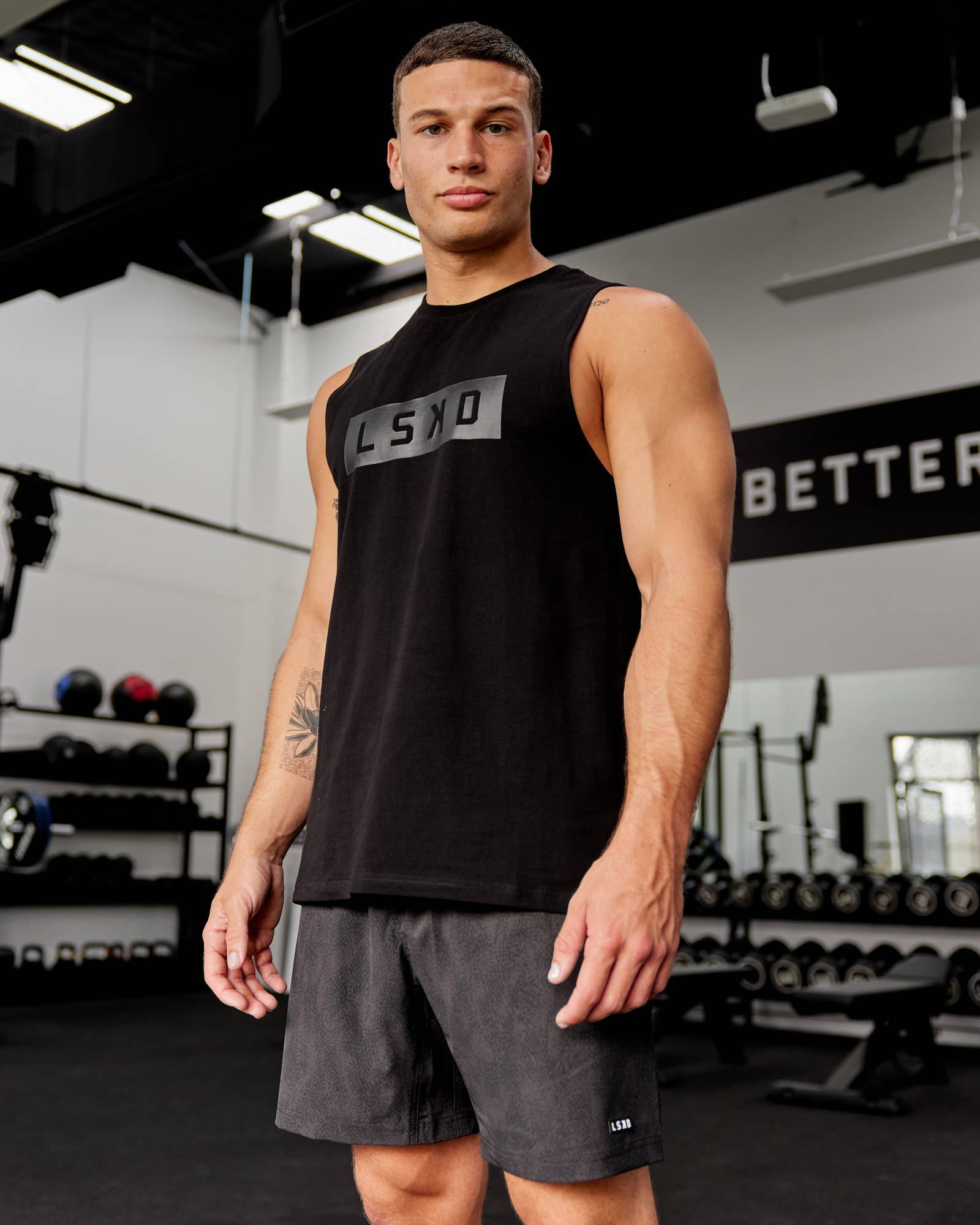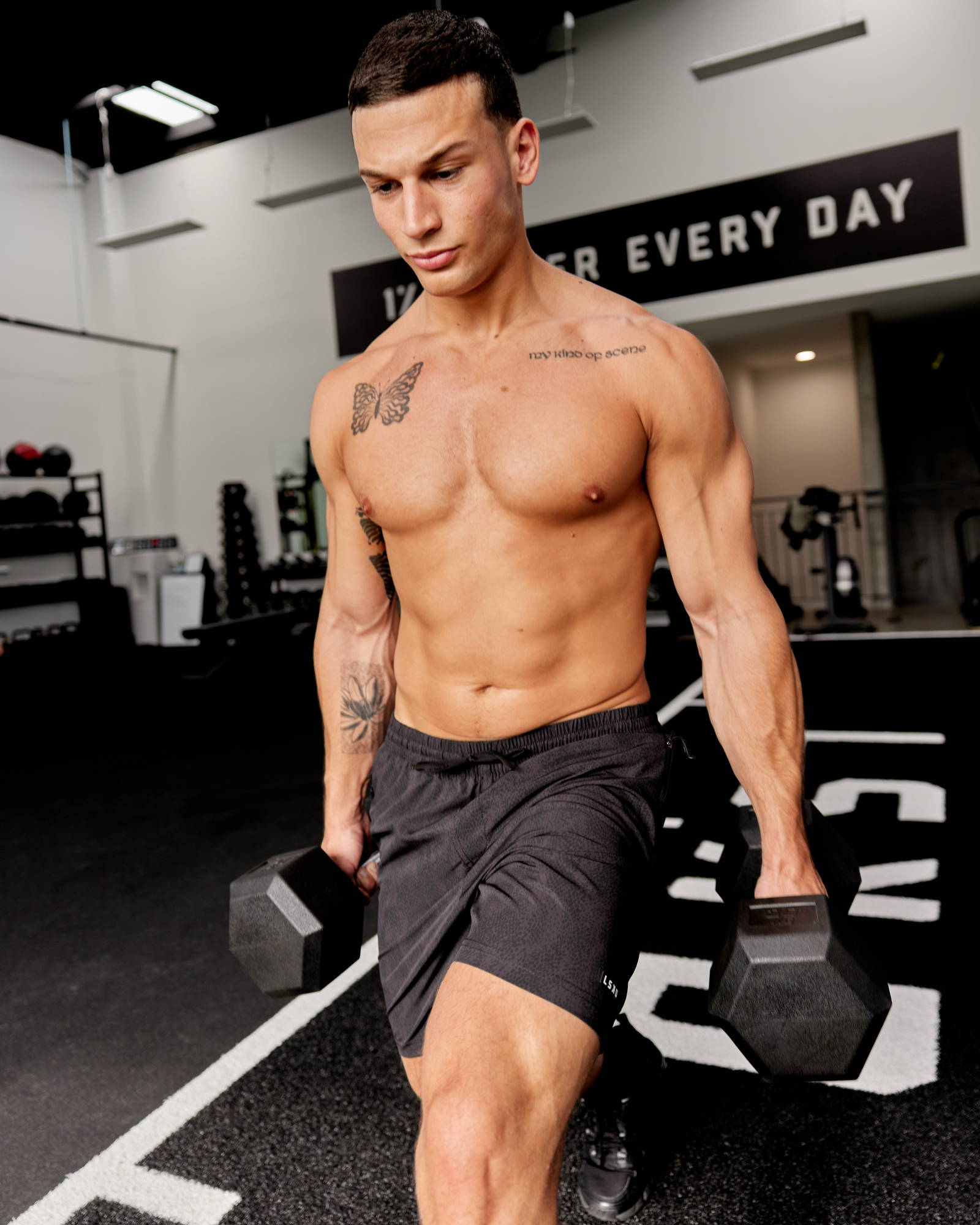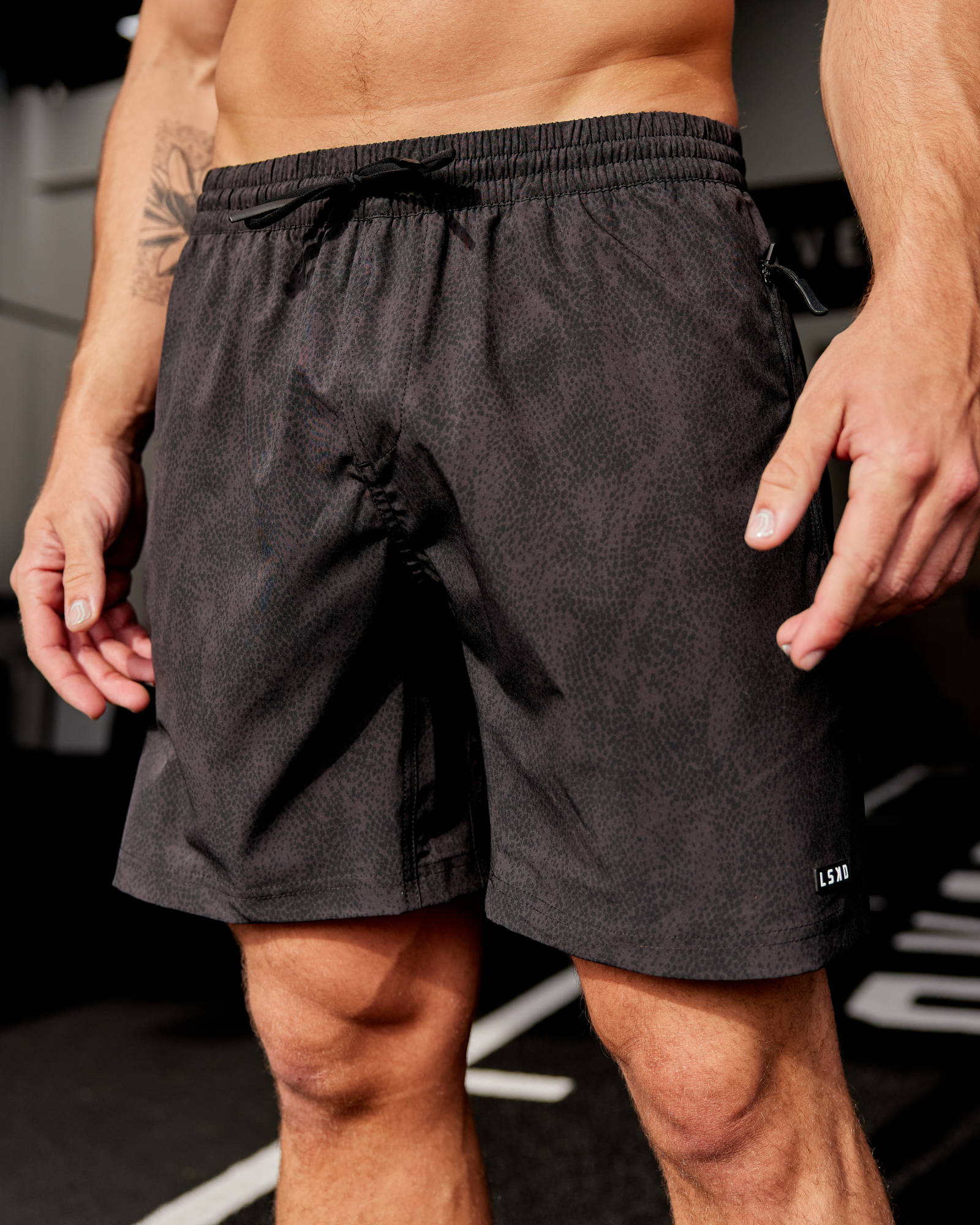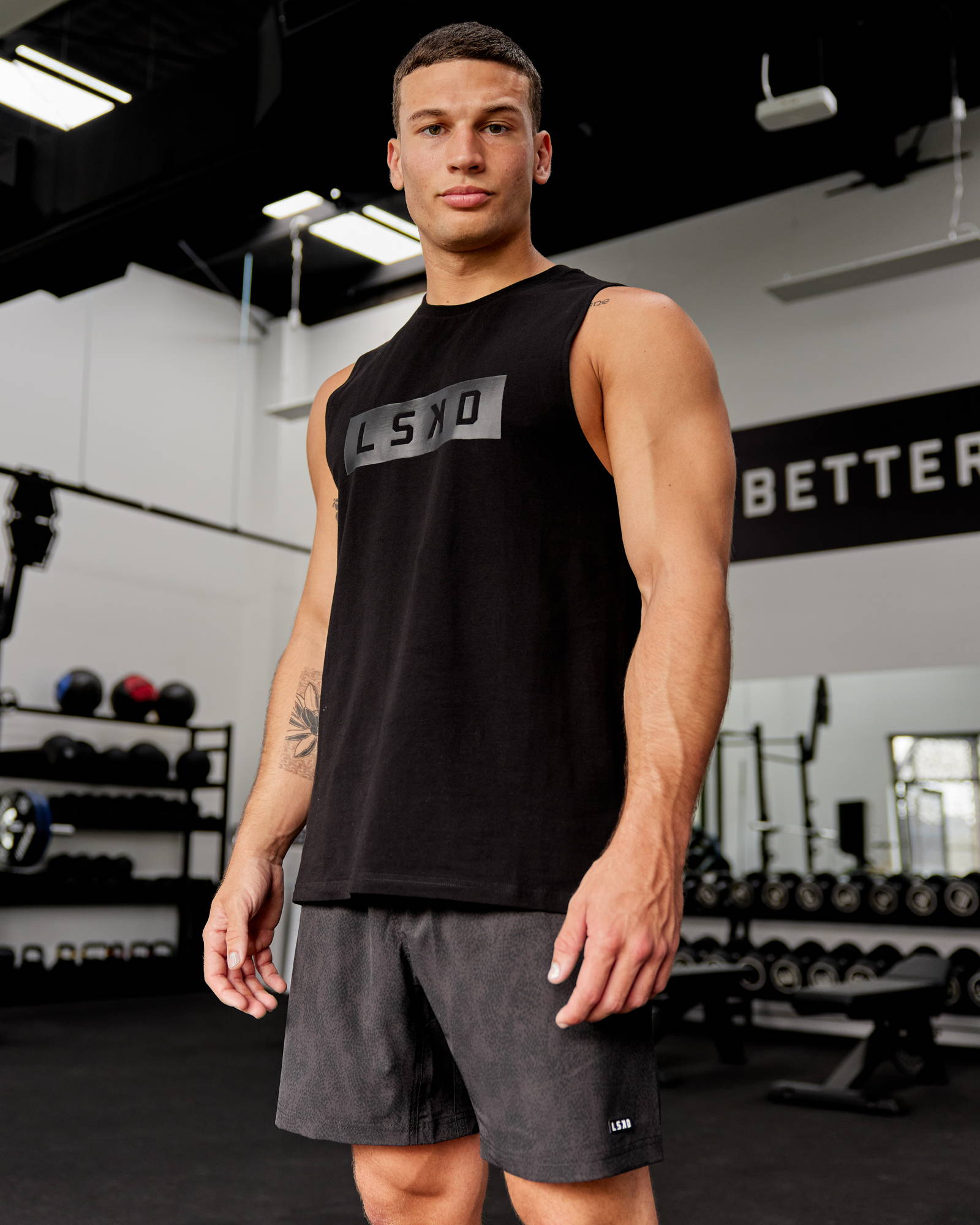 The Rep Short is built for unrestricted movement and is ready to reach peak performance with you every single time. The reliable, durable, quick drying and long-lasting 4-way stretch fabric is designed to stay out of your way while you do your thing. Featuring inner leg mesh panels and zip side pockets, the Rep Shorts are built for performance, styled for the streets.
Not only is the Rep Short great for HIIT training, but it is also great for functional weight training, running or all-day wear.
Available in 5" and 7" across our largest range of mens shorts colourways.
Other short styles that our community love for HIIT training include the Intensity Performance Short and Competition Performance Short.
THE BEST SHORTS FOR CROSSFIT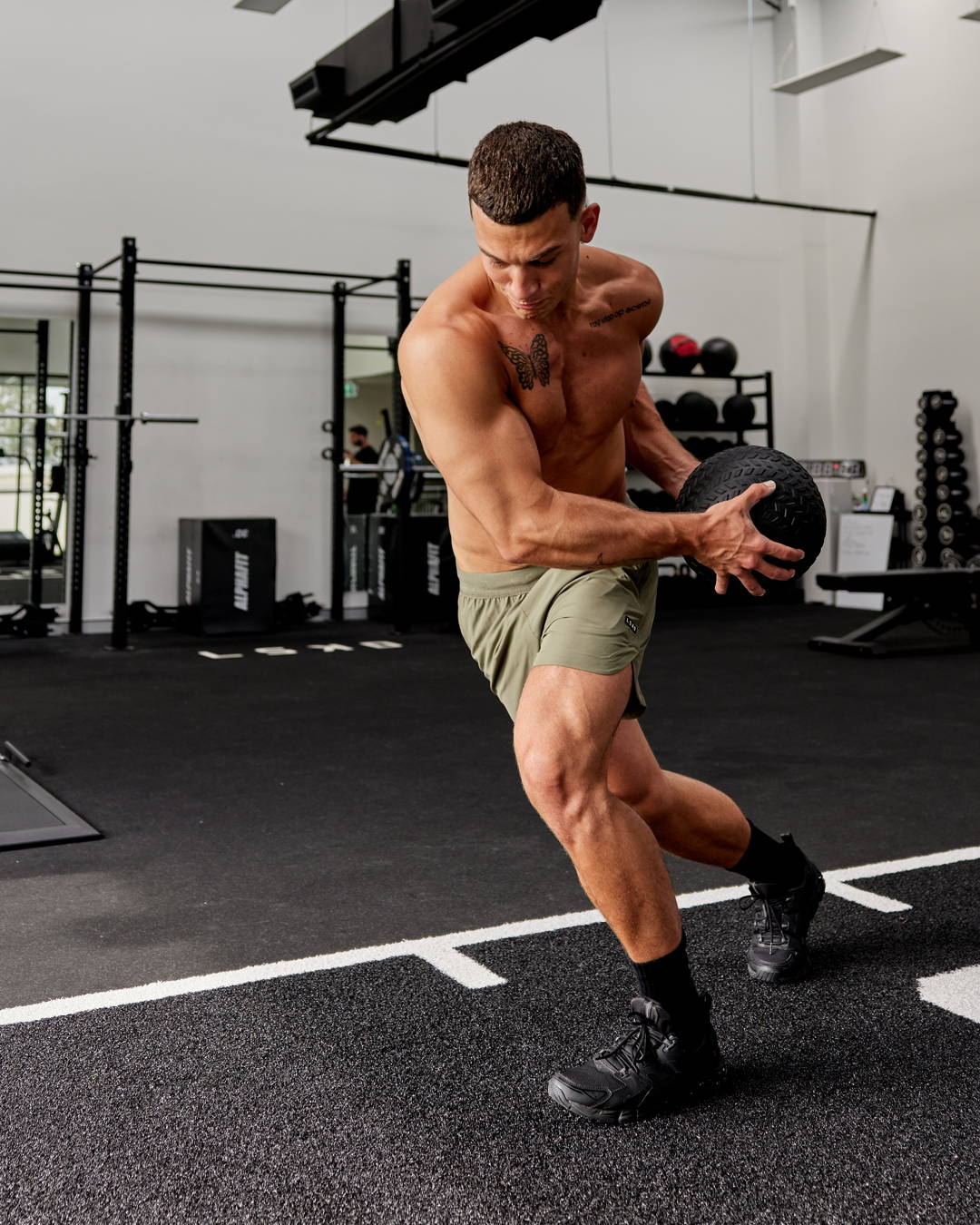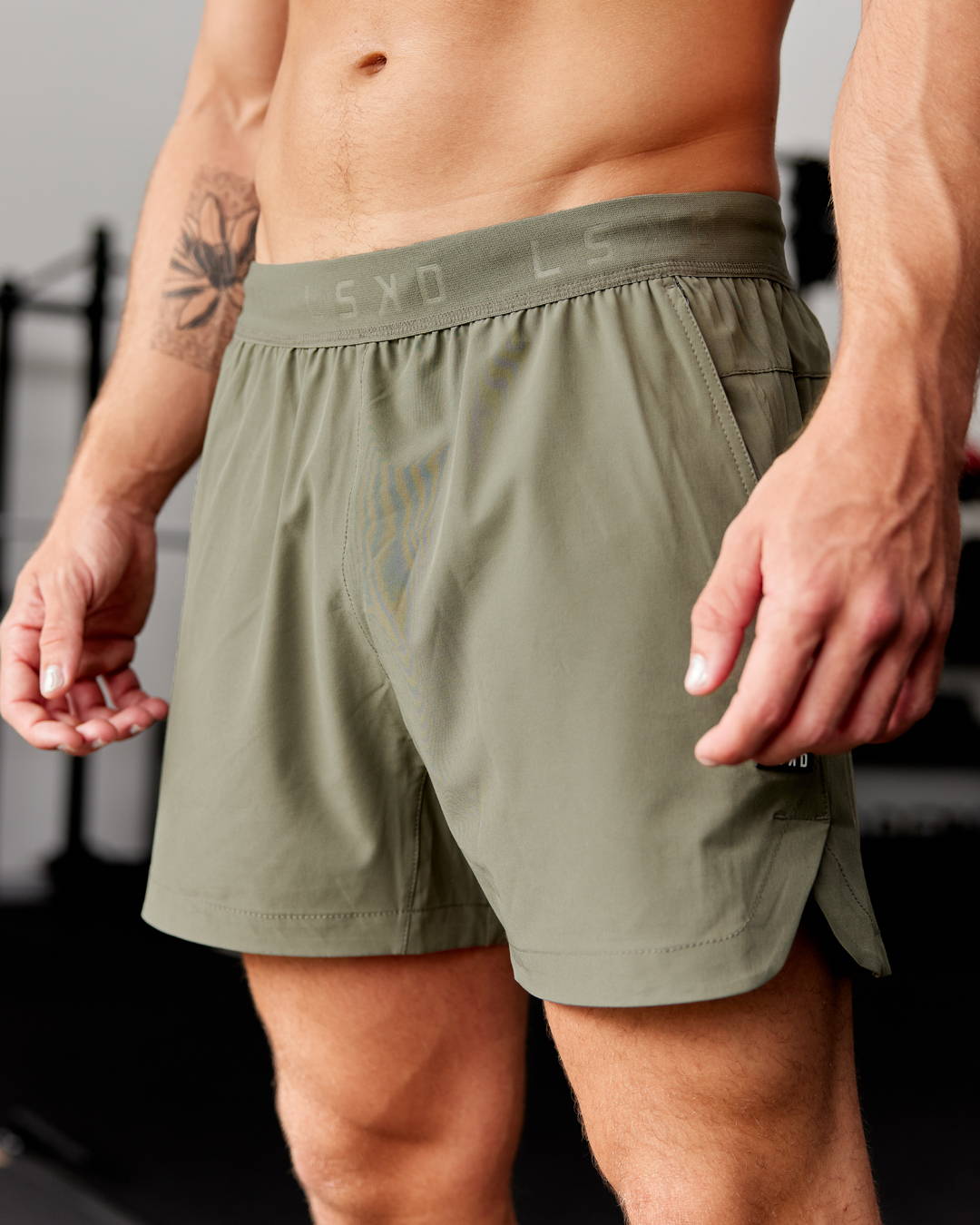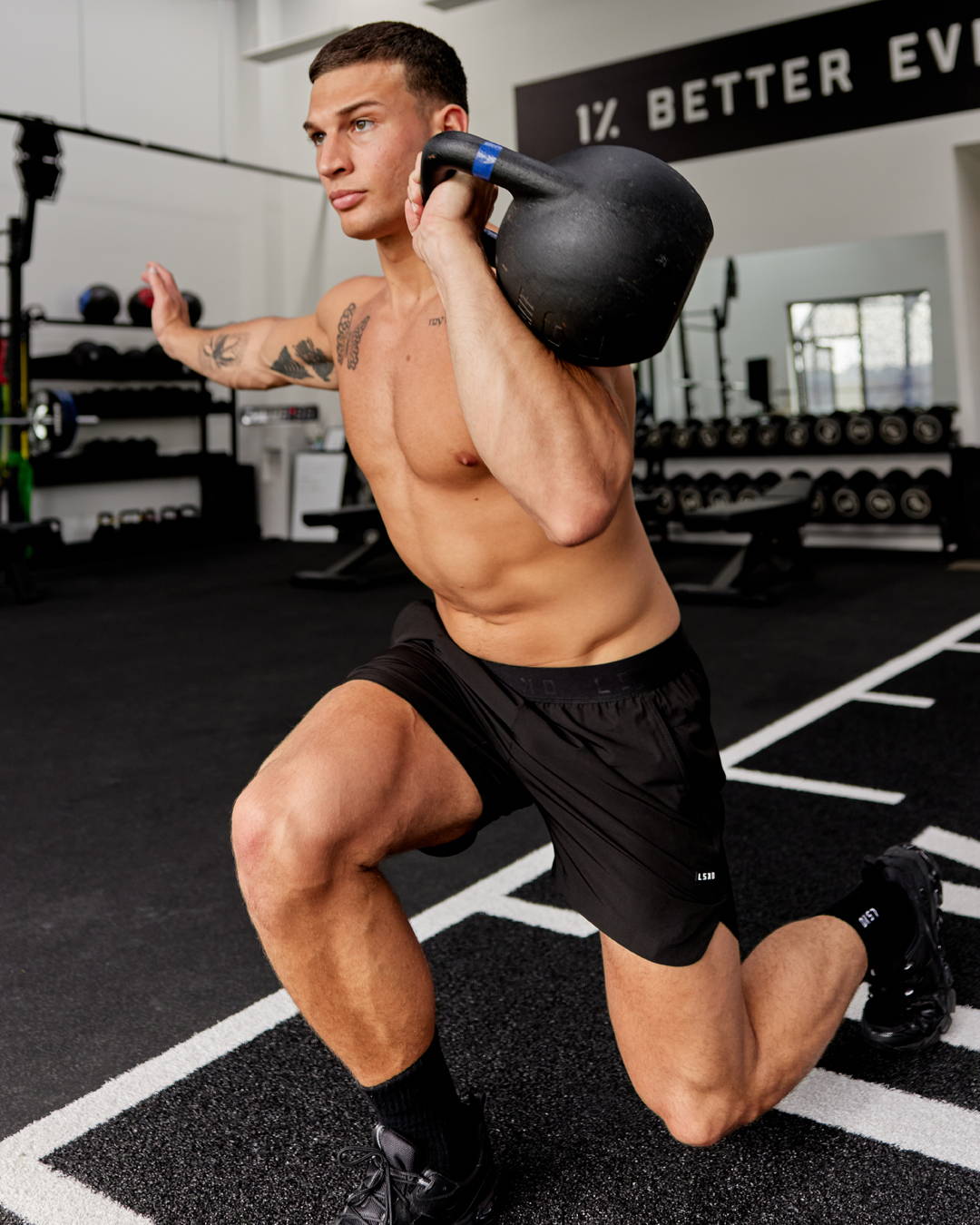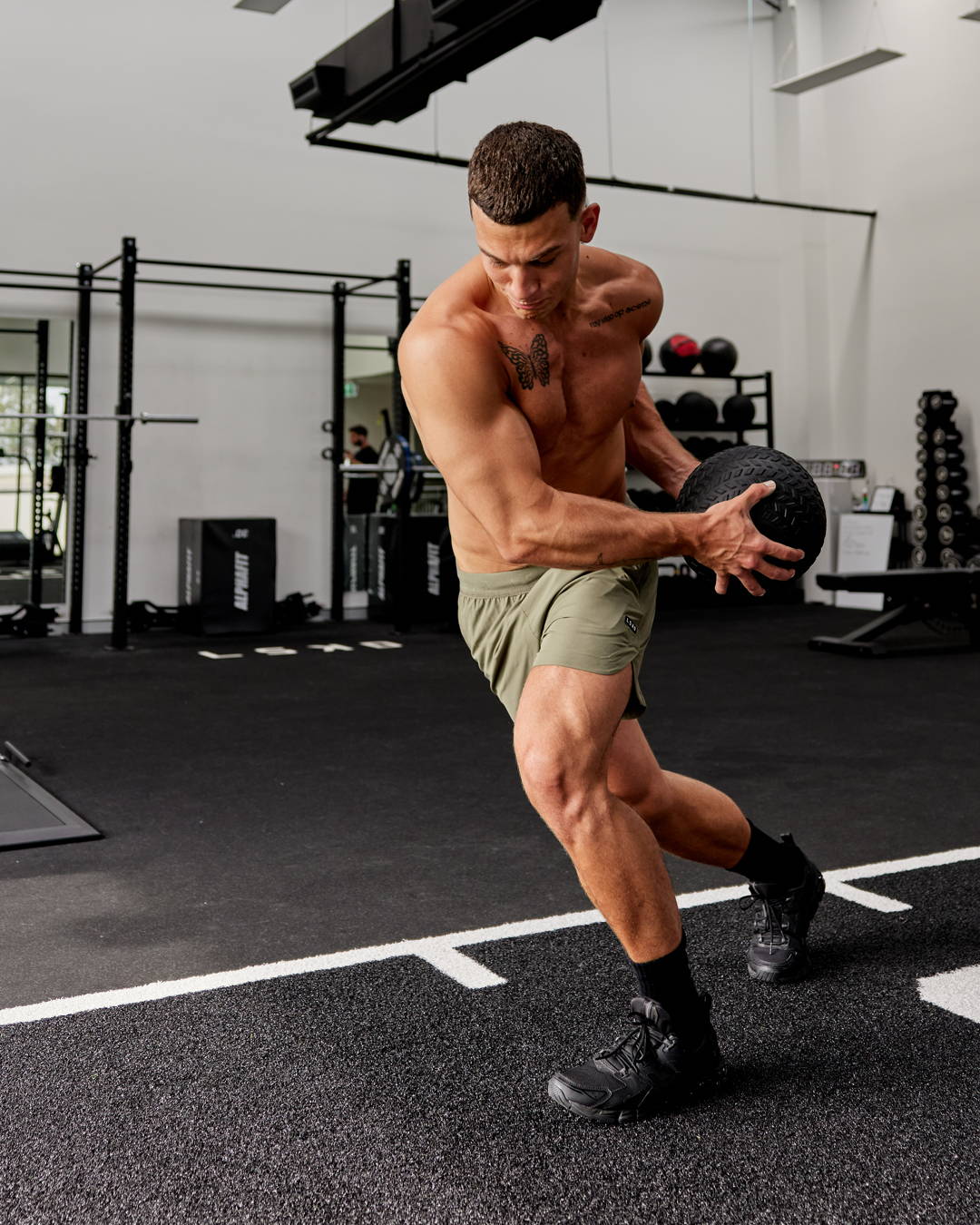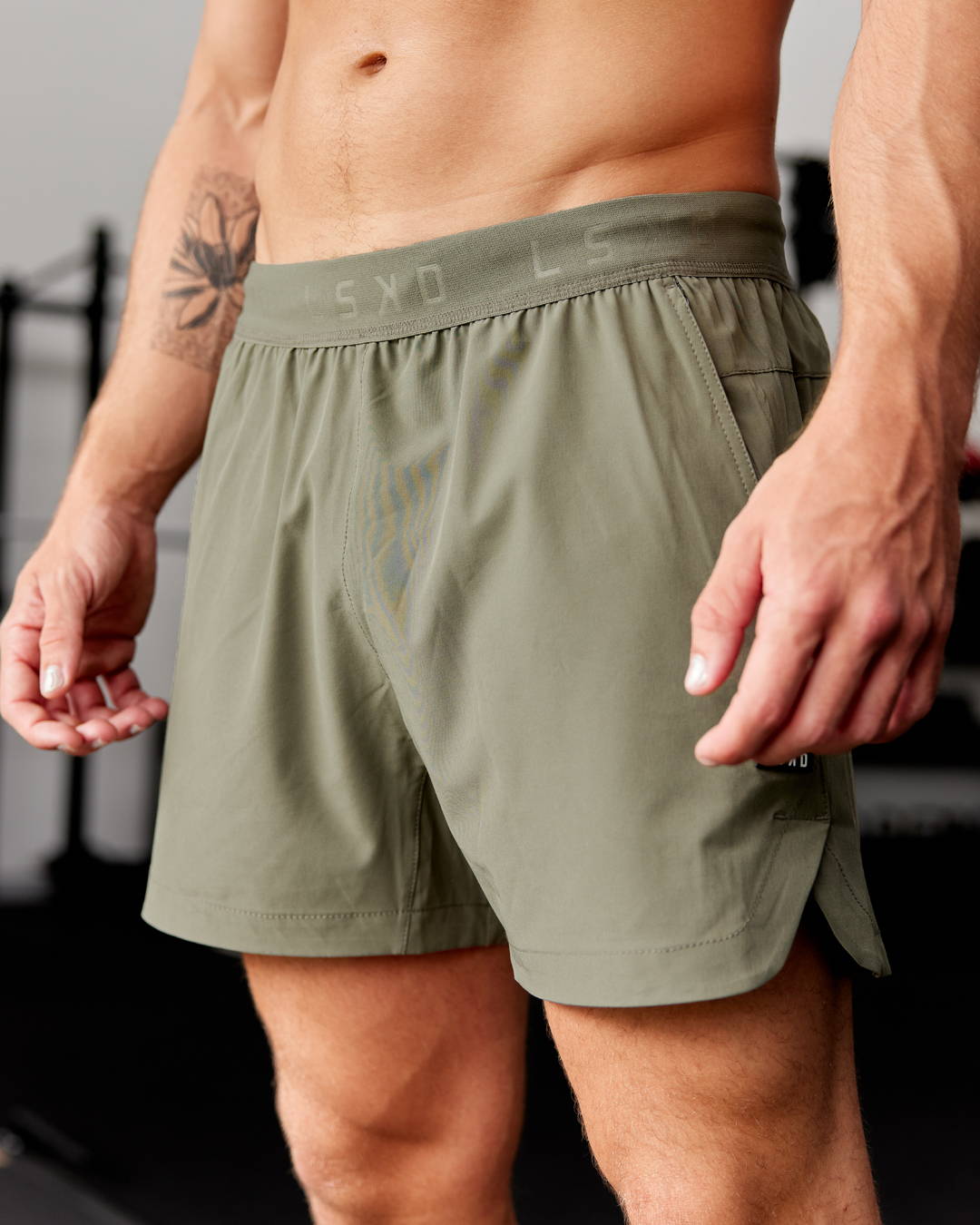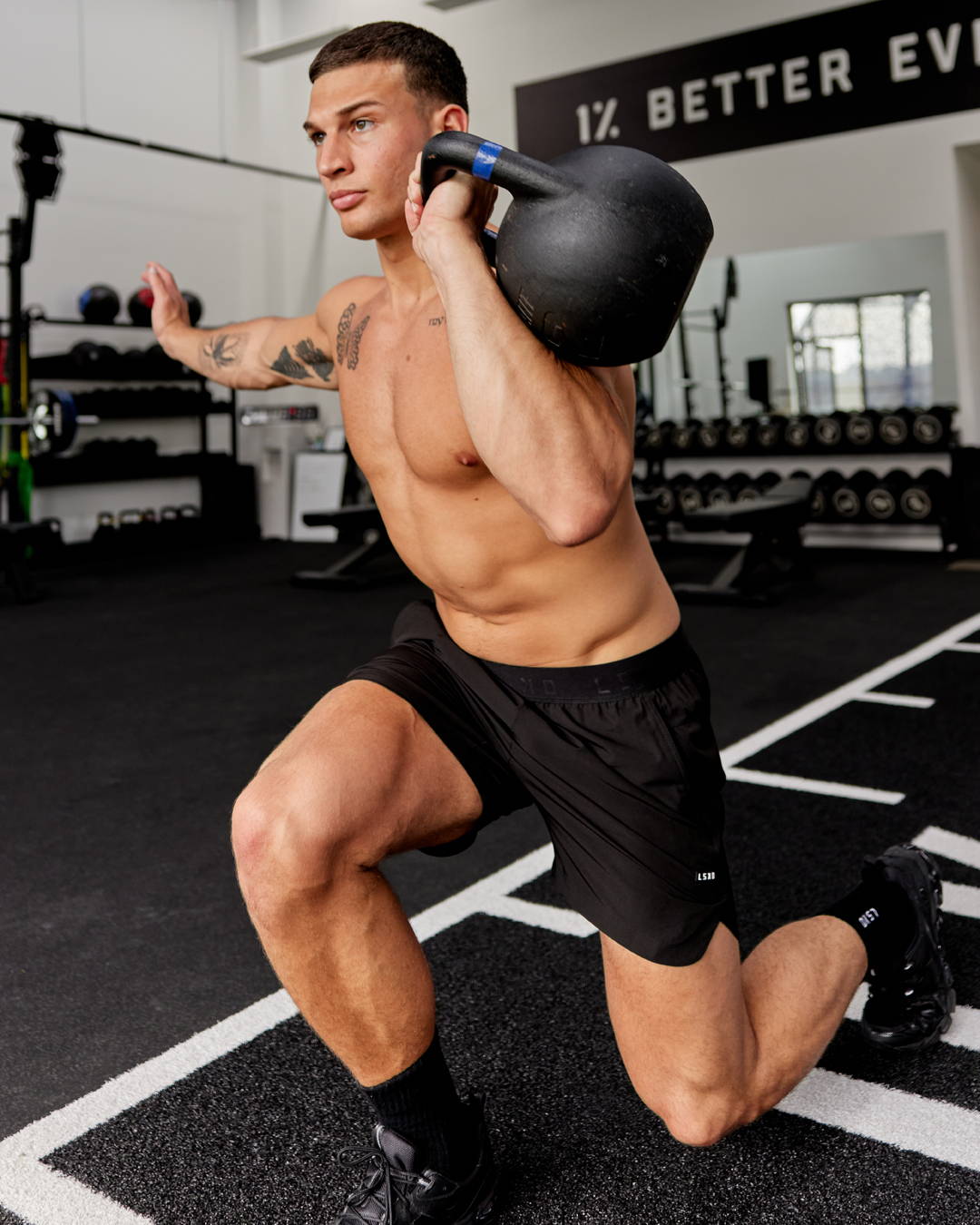 Bring the vibe and go hard.
Made from the same kind of high performance recycled polyester material as our best-selling Rep Shorts but featuring a new type of elastic waistband and side seam split. The Competition Shorts have the breathability and mobility you need to be at the top of your game.
Available in 5" and 8" in a variety of colourways.
---